Buyers are becoming more sophisticated, and understanding consumer behaviour is the key to a successful marketing and sales strategy. Here's some key insights into internet, mobile and social media usage in Southern Africa.

The rise of the internet has turned the traditional path to purchase on its head, as buyers are becoming increasingly well-informed. The modern consumer sees straight through traditional push-marketing tactics, and has much higher expectations when it comes to your brand's value proposition.


Global internet usage
According to Smart Insights, Google receives approximately 4,464,000,000 search queries per day - this shows the sheer volume of information available at the click of a button.
Here's a look at the state of digital globally in 2018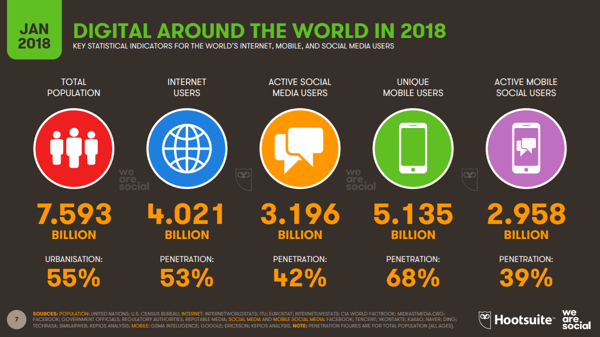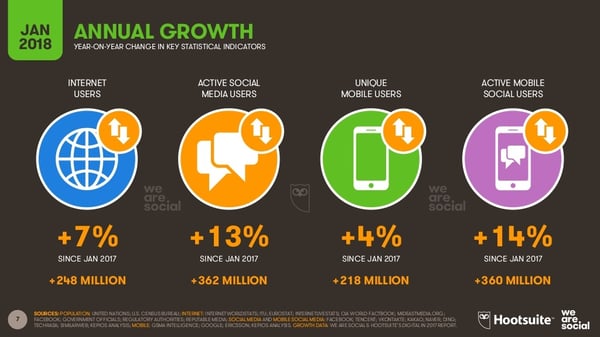 What sets the modern buyer apart from other consumers throughout history, is the amount of research that they can - and do - now perform before making a purchase. The internet has provided the means to perform thorough product research, in the form of content such as customer testimonials, online product demonstrations and reviews.


Five ways
the internet has influenced buying behaviour
and the buyer's journey:
67% of consumers read online reviews

in order to help them make a purchase decision (source: Moz).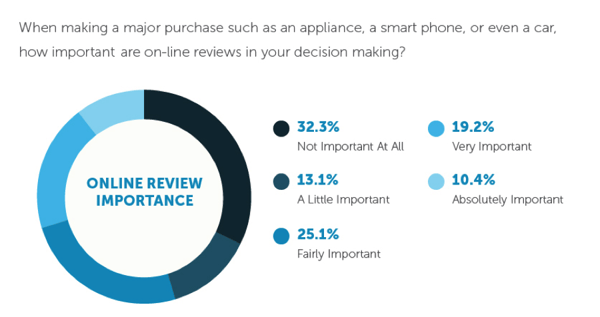 Image source: Moz
82% of customers research products on their phones when making an in-store purchase (source: Ad Age).

92% of South Africans use mobile devices and

internet usage is pervasive across all age groups,

with the younger age groups coming online more frequently.




Image source: Think with Google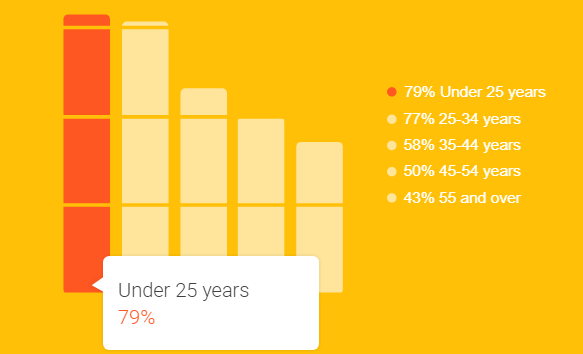 Image source: Consumer Barometer with Google
Millennials (Generation Y) will soon be the largest demographic in the workforce,

which means they're soon to be the

most important customers

to focus on, as their buying power increases.





Generation Y are digital natives, and grew up with the internet and social media. As a result, they're more likely to turn to their peers for advice (using forums like Quora) when it comes to making a purchase decision. Inbound Marketing Agents

write

, "

Millennial consumers trust their peers over ads

".
---
You might also like our article, The story of a Gen-Xer in a sea of Millennials , by our strategic director, Alison Leishman.
---
Social media has amplified the power of the word of mouth.

Businesses now have a unique opportunity to strengthen their relationships with consumers as they can communicate with people on a very personal level.





If done right, social media opens up a world of new opportunities for brands to encourage customer loyalty, however, social media can also give unhappy or dissatisfied customers a platform to publically voice their concerns.





"54% of consumers would consider ending their relationship with a retailer if they are not given tailor-made, relevant content and offers," according to software developers, InReality.
Here's a look at the state of internet usage and e-commerce in South Africa, in 2018


The following images are taken from the State of Digital Report (2018). You'll notice that South African internet usage (especially in the mobile sector) is growing rapidly.
If you look at where South Africa sits in relation to international internet usage (pictured above), you'll also notice that we're not too far behind the global average. This means that local businesses can't afford to ignore the move to digital marketing - it's not just a first world trend.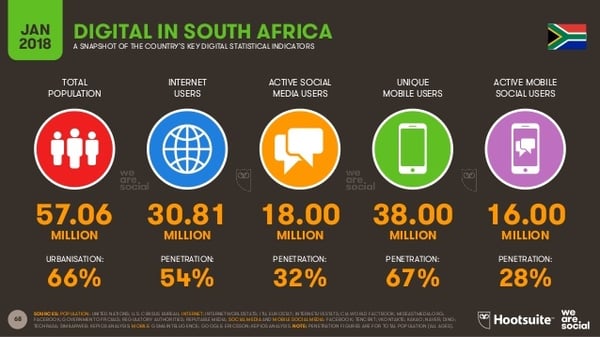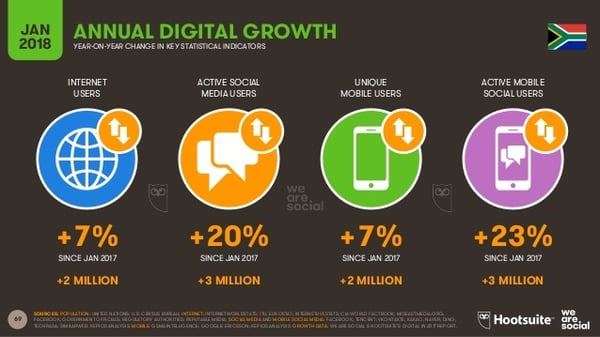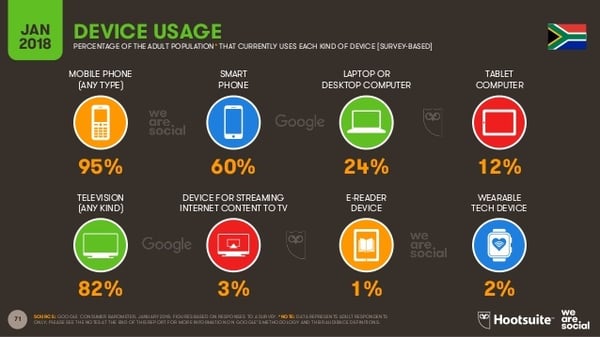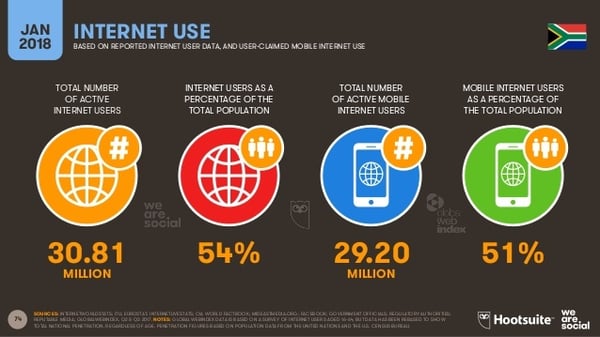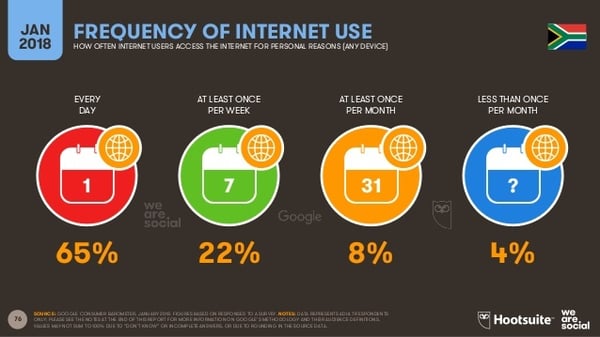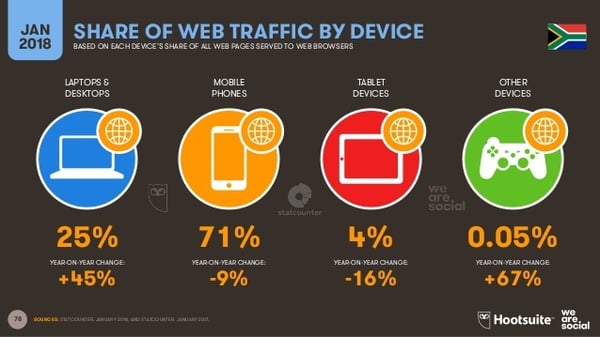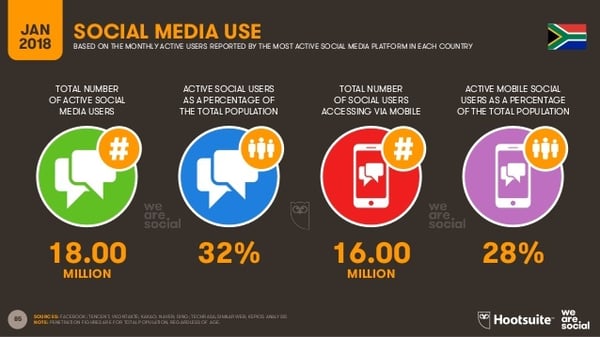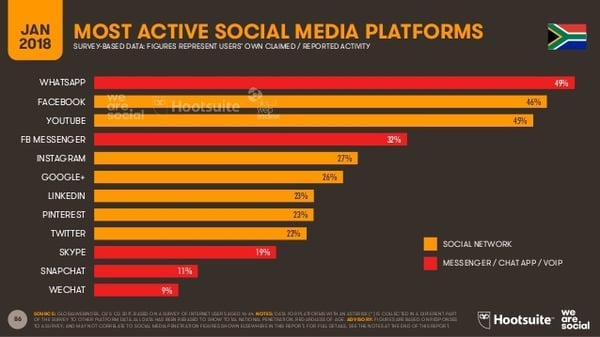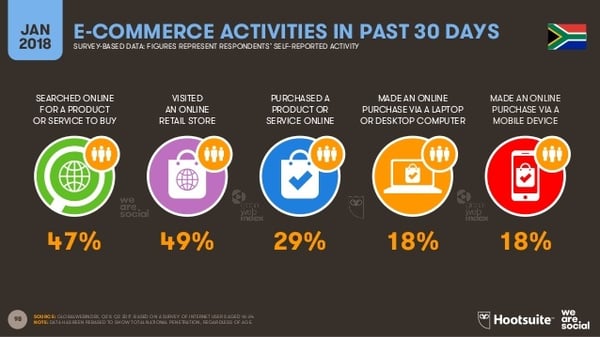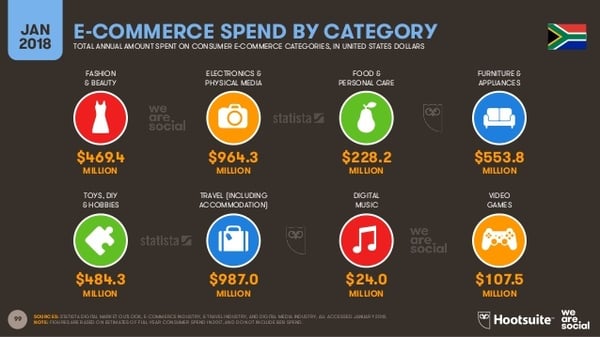 These changes in buyer behaviour have created the necessity for brands to give the traditional marketing model a major overhaul in order to remain relevant in today's marketplace.

Inbound marketing is a response to the need for marketing and sales to connect with a new generation of sophisticated buyers. The inbound methodology helps brands to adapt to a new marketplace (where consumers are in control of their buyer's journey), and successfully build lasting relationships with their ideal customers.

If you'd like to find out more about inbound marketing, and how it will help your business overcome the challenges of the digital marketing landscape, you can read MD, Darren Leishman's article, What is inbound marketing, and why do you need it?
For more helpful industry tips and trends, subscribe to the Spitfire Inbound blog. Our team regularly share their insights, helping readers to keep up to date with the latest digital developments from technology to inbound strategy, sales and fun facts.
You can access the full Digital in 2017 Global Overview Report online if you'd like to see how South Africa compares to other countries from around the globe.