Buyers are becoming more sophisticated, and understanding consumer behaviour is the key to a successful marketing and sales strategy. Here's some key insights into internet, mobile and social media usage in 2020.
Estimated reading time: 6 minutes, 7 seconds.
The rise of the internet has turned the traditional path to purchase on its head, as buyers are becoming increasingly well-informed. The modern consumer sees straight through traditional push-marketing tactics, and has much higher expectations when it comes to your brand's value proposition.

Global internet usage
According to Live Internet Stats, Google receives over 81 000 searches per second on any given day and research from Oberlo shows that it has 92.18% of the search engine market share worldwide - this shows the sheer volume of information available at the click of a button.
Here's a look at some of the stats from the 2020 We Are Social state of digital global report :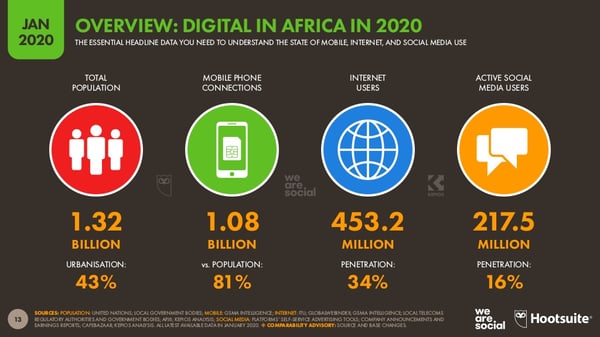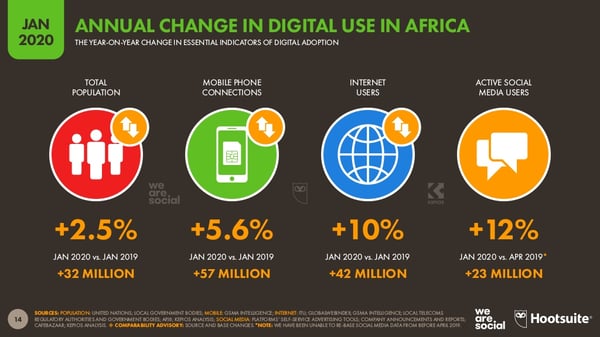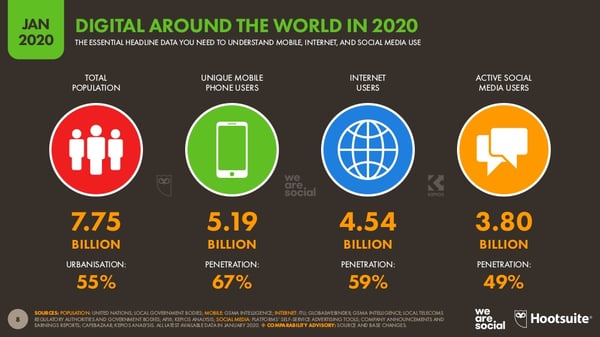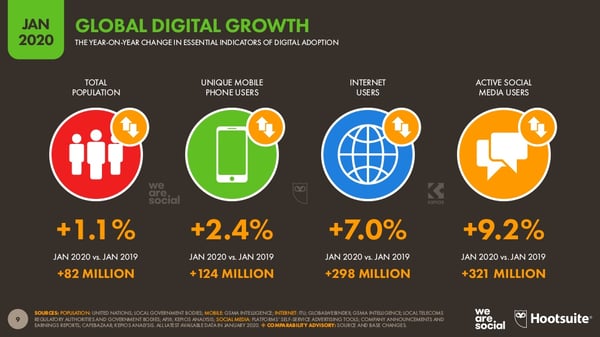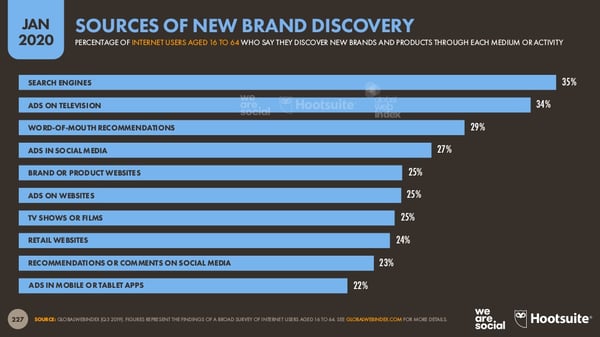 What sets the modern buyer apart from other consumers throughout history, is the amount of research that they can (and do) perform before making a purchase. The internet has provided the means to perform thorough product research, in the form of content such as customer testimonials, online product demonstrations, and reviews. Here are some interesting insights We Are Social believe will impact the role of digital in our lives in 2020:

Brands will need to adapt to a new range of rules and restraints n the digital space.
Brands will be rewarded for championing transparency in the name of the greater social good.
Brands will support consumers in creating and enforcing healthier digital habits.
How the internet has influenced buying behaviour across the generations:
Each generation has its own level of adoption in using the internet. Generation Y are digital natives, and grew up with the internet and social media. As a result, they're more likely to turn to their peers for advice (using forums like Quora) when it comes to making a purchase decision. But 2020 will see more Generation Z coming into the buying space. In fact, according to Fast Company, as of 2020, Gen Z makes up more than 40% of U.S. consumers.
HubSpot recently published a post that featured key insights into the Generation Z online behaviour:
WeAreSocial says, "Gen Z are expecting more intimate communication with brands and peole they shop with on social."
One in four Gen Z women says they learn about new products from social media influencers. (Morning Consult)
88% of Gen Z prefers

omnichannel

branded experiences, while 54% say social media influences them most. (CMO Council)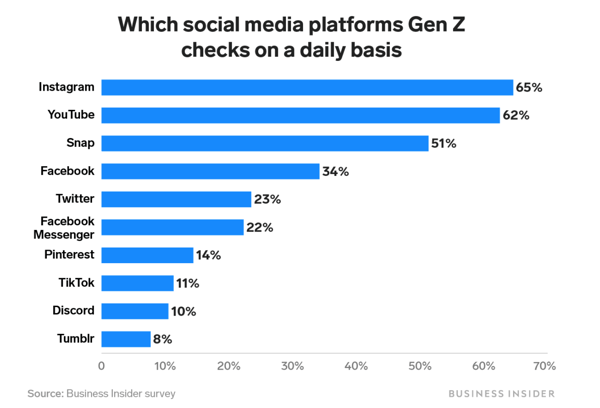 Source: Business Insider
---
You might also like our article, The story of a Gen-Xer in a sea of Millennials, by our strategic director, Alison Leishman.
---
Here's a look at the state of internet usage in South Africa, in 2020
You'll notice that South African internet usage (especially in the mobile sector) is growing rapidly year on year. And looking at the data holistically, we can see that usage in South Africa comes in relatively close in relation to international internet usage.
If fact, the report shows that internet usage in Southern Africa has increased by 3.2% and that South Africans spend on average 9h22m using the internet each day the second highest in the world.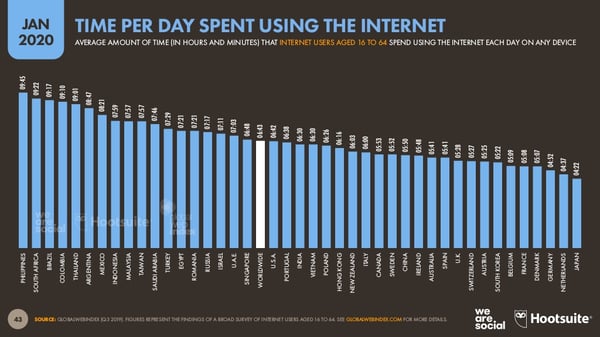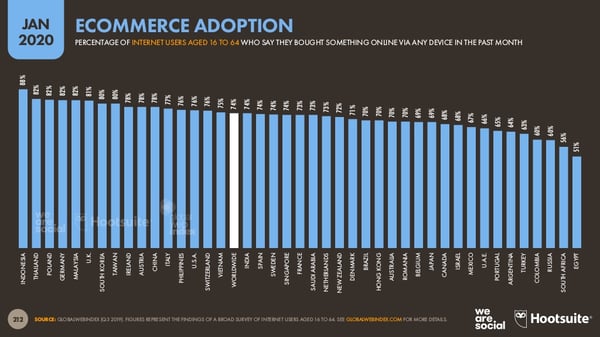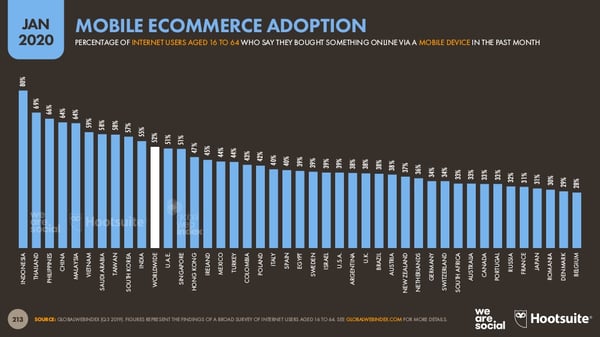 Voice search has also become a key element to consider when looking at the behaviour of internet users in 2020. The report shows that 33% of internet users in South Africa are using voice search.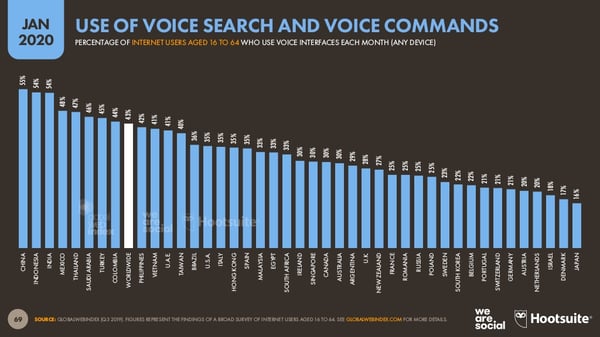 Despite Europe being one of the first to introduce a robust law concerning data protection with GPDR, the report shows that 69% of South African's are worried about their data, compared to 62% in the U.K.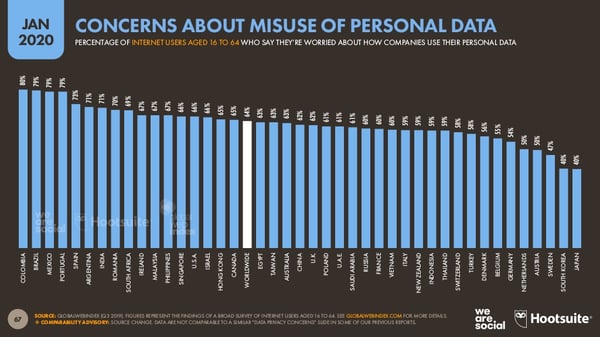 Use of mobile devices continues to grow year on year with most people browsing the internet on their mobile phone. With this as a consideration, it's important to look at the speed of your website on mobile. The report shows that the average download speed on mobile in South Africa is 31.4 MBPS.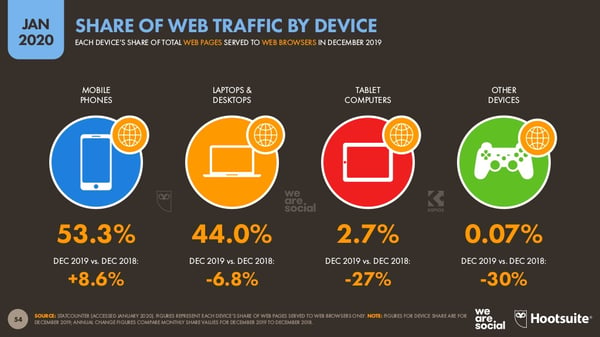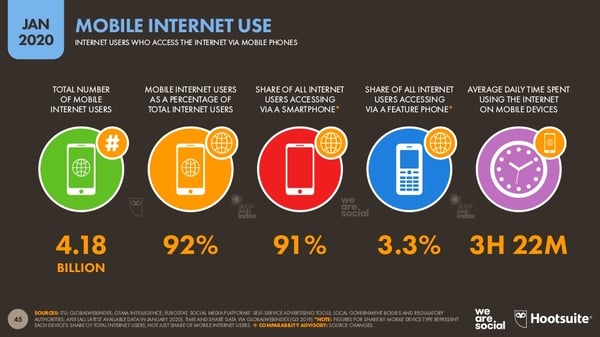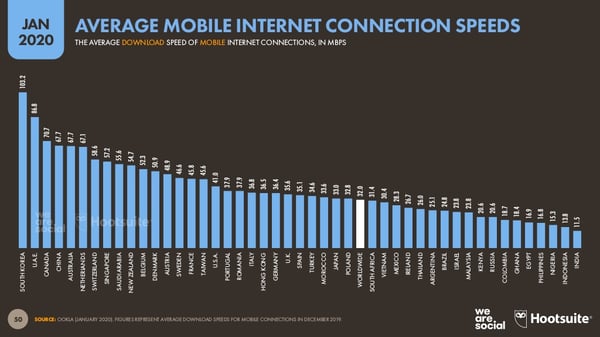 How social media has influenced buying behaviour: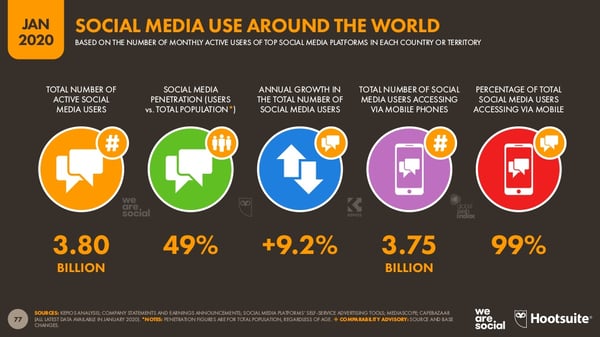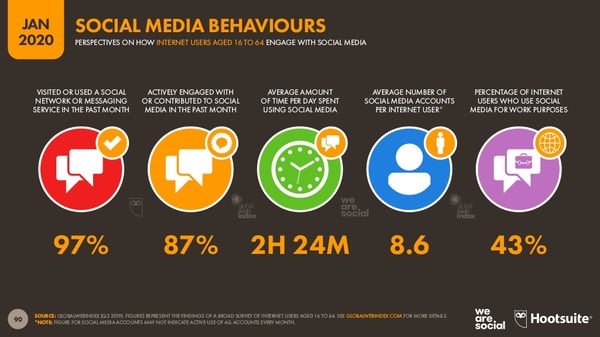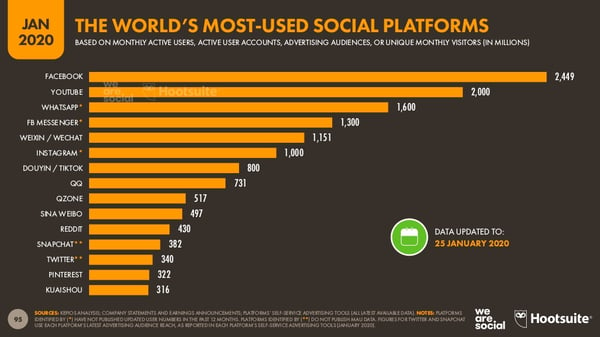 Dark social has rapidly become a traffic source for may business and as the graph below shows, WhatsApp is the most used messenger app being used in South Africa.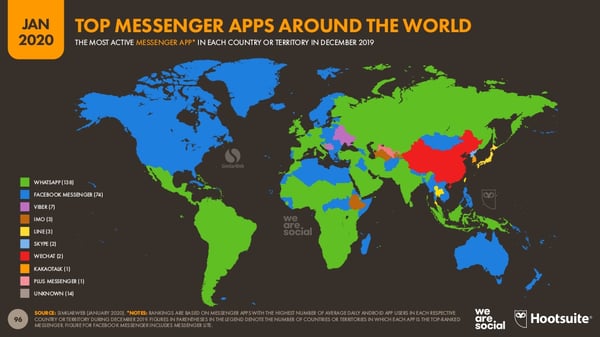 These changes in buyer behaviour have created the necessity for brands to give the traditional marketing model a major overhaul in order to remain relevant in today's marketplace.
Inbound marketing is a response to the need for marketing and sales to connect with a new generation of sophisticated buyers. The inbound methodology focuses on putting the customer at the centre of your flywheel and helps brands to adapt to a new marketplace (where consumers are in control of their buyer's journey), successfully building lasting relationships with their ideal customers.
If you'd like to find out more about inbound marketing, and how it will help your business overcome the challenges of the digital marketing landscape, you can read MD, Darren Leishman's article, How to do better inbound marketing in a tough economy.
You can access the full Digital in 2020 Global Overview Report online if you'd like to see how South Africa compares to other countries from around the globe.
Ensure you're speaking to the right people on the right platforms across the internet and start understanding how your business can change with the internet with our Inbound Touchpoint eBook. Get your copy now.