You know how crucial a content strategy is, but do you know that it's more than a list of blog titles? Conversion is crucial to a winning content strategy.
As a journalist-turned-strategist, I entered the world of inbound marketing wary at the thought of content that does something – something that goes beyond informing and entertaining. Content with a goal in mind; content that strategically leads people on a journey and brings in traffic again and again.
It felt manipulative and quite frankly, cloak and dagger. But as I've written about on our insights page before, an ethical approach is key to inbound marketing and is the reason I've become passionate about creating content strategies and memorable content both for and with brands across a diverse range of industries. Educating and entertaining is crucial for inbound content, but so is creating content worth 'converting' over – downloading, subscribing to, and sharing with your network. This is a challenge and I thoroughly enjoy creating content strategies that meet all these needs for our clients.
After working on content for over a decade now – print and online, for media and for brands – I've seen in action the power of a strategically robust content strategy.
I've also realised a content strategy is not:
Just a list of blog posts
Developed in isolation
Divorced from data
Meaningless
Separated from your business strategy
My first content strategies, over four years ago, leaned heavily on the awareness stage of the buyer's journey – creating content that only entertained and informed. I'm now both strategising and writing content that challenges brands, which feeds my ethical soul and pleases readers, and also plotting decision and delight stage content that reminds readers why the brands are so good at what they do.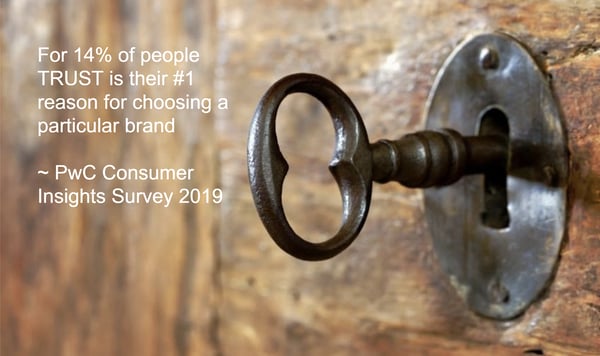 As I've matured as a content strategist and as I've grown with Spitfire Inbound (and been mentored by our Strategic Director, Alison Leishman) my perception and understanding of what makes a content strategy valuable and functional has changed. My lived experience has also changed, and all of this has filtered down into our content strategy template (which is adapted again per each client's individual industries and needs).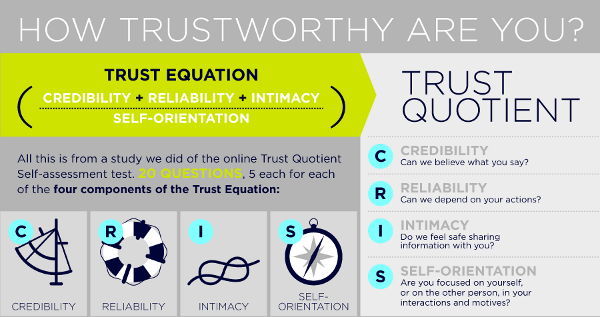 All of this is a long way to tell you that a content strategy is a complex web of deep strategy that links to business goals, inbound strategy as a whole, a thorough understanding of the current context of both content and client industry, and to existing data on what is 'performing' and what is not.
Did you know that people are more and more interested in long form content? This graph from Google Trends indicates that long form content is a good opportunity for clients to create meaningful content. Having this kind of industry knowledge is crucial to creating a multi-layered content strategy.
Here's what a good content strategy needs:
A themed, narrative approach
We approach our content strategies in three-month chunks to align with our quarterly approach to inbound campaign tracking. It's best practice to not have random, disconnected blog posts scattered around; instead we pick up on key themes that relate to consumer and prospect pain points, messages the brand wants to put out, and 'low-hanging' fruit that are 'quick wins' for the sales team. We then use the HubSpot Campaign tool to dissect how well the different campaigns perform, and use this data to tailor our approach each quarter. Keep in mind that this is a framework - a content strategy should leave enough room for responsive and ad hoc content to be added as needed to respond to issues of the day.
Your content should be used as sales collateral too
It's a good idea to think with your content strategy –›› which of these posts would be useful for interested prospects? This tends to shift your thinking when looking at the strategy as a whole.
Each article needs a CTA, and if you can, a smart CTA too
I tend to approach our CTAs based on buyer journey stage. An awareness

stage post should have a light CTA, like subscribe to the blog.

Consideration

stage is generally linked to an appropriate conversion opportunity, like an ebook or tool.

Decision

stage generally has something like 'contact us' and

delight

is completely dependent on the content.

80/20 rule - segment by buyer stage
Looking at your content strategy as a whole, you need 80% of your content to build trust and provide useful information without trying to sell anything (at least, not explicitly!) and then the last 20% to remind your audience that you're the right business to help with their challenges. Brands struggle with this initially, but 80% of your content needs to stay in the awareness and consideration stages.
Analyse the content
Every quarter, the IMS and I do a deep dive into the content. We look at different factors (like dwell time, conversion rate, exit rate and more) and between the two of us, find the sweet spot for what content is working and might need an update, and what signifies content we should dig into more – what might even be worth expanding into a conversion opportunity in more depth.
Format
People digest information in different ways, and your strategy needs to reflect that with a rich variety of formats. Videos, infographics, long and short form articles, and tools are all a crucial part of creating a content strategy that can be enjoyed by a variety of personas who understand information differently.


Distribution plan
Just creating an article is hardly the be all and end all of a successful content strategy. Work with your social media team and the IMS to determine which lists this should be emailed to, and how it will be presented, and on which social media channels above and beyond your inbound minimum.
Backend SEO
With HubSpot's pillar pages and SEO tool, you should look at how strategically each article drives the correct traffic to the website.
Client author Which clients are you building up to be experts on which topics? This is also an important part of any article you create and forms part of the bigger strategy that is crucial to client success.
From this you can understand that a content strategy is no random braindump of article ideas – to be successful and get results, it needs to be much more than that.
Want to find out how we can work with you to create a content strategy? Contact us - we'd love to hear from you!