Nowadays, there are so many different ways to increase traffic to your website and generate more quality leads, but what is really the best way to do this and what should you be using?
Nowadays there are many different ways to increase traffic to your website and generate more quality leads, but what is really the best way to do this and what should you be using?
From social media ads to Google Ads - what should you choose to increase website traffic and generate more leads for your business? It's an ongoing debate and a question that often doesn't have one single answer.
According to Marketing Land, a marketing news and insights platform, the two channels shouldn't be compared. "Search and social channels are completely different animals. They sit in different areas of the buyer's journey; they carry very different levels of competition and vary significantly in cost." And, we wholeheartedly agree!
To pinpoint the key differences between the two channels, it's important to understand the definition and use of each. Let's compare the two:
1. Paid search captures the intent of a user
Paid search is generally intent based, so the user is already looking for a specific product or service. PPC Protect, a platform preventing click fraud says, "Paid search is one of the oldest advertising strategies out there and has been around since the early 2000s. Made popular by the likes of Google and their Google AdWords network, over 95 billion dollars is spent on paid search every single year. And based on current statistics, that number is only expected to increase as more and more business take advantage of online advertising."
Advertisers use a search engine to promote their products or services. Before a Google Ad is set up, it's important to have a landing page in place to drive traffic and conversions. Your ads should point to pages with conversion opportunities like: "Buy now" or "Contact Us".
It's good to use paid search when you want to target users by the keywords for which they search.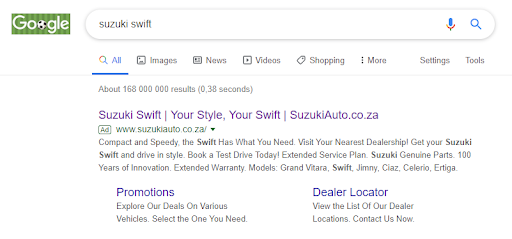 2. Display ads build brand awareness
A display ad is a banner ad that is typically a designed image or photograph. These ads can be used to advertise what a user has added to his or her cart in order to complete a purchase. Display ads can be found everywhere online. Almost every single website you visit has display ads on them. They track a user's online behaviour and display the right ad at the right time to the right user.

3. Social ads can be interruptive but are very effective!
Social ads attract the attention of users everywhere on social media and can be refined to target users by location, interests, demographics, likes, and so on. They function best to create brand awareness instead of encouraging a sale and they work really well to capture leads in your CRM systems.
Read: Paid Social: Which platform should you be choosing?
PPC Protect continues, "Unlike the text-only ads which are usually seen on paid search, social media advertising allows advertisers to display visual ads which vastly help improve the click rate and interaction from users. In fact, advertisers also have the option to allow users to comment and like their ads, just as they would interact with non-paid content. It's this level of interaction from users which makes paid social so different from other advertising models."
4. Who wins the debate?
Google, Bing and Social Ads all have their own purpose. Google Ads are great for brand awareness and increased website traffic, but Social Ads are better when wanting to target a specific user and generate leads for your business. To settle the ongoing debate, there is no clear winner when it comes to choosing between the channels.

Do you need help with choosing the right advertising platform for your business? Contact us to speak to one of our strategists.