If you're not yet sold on the benefits of adult education, skills development programmes and lifelong learning, here's the reason why you should be…
If you're looking for a way to motivate your staff, this is it! Creating a culture of learning in your company will show your staff you're invested in their success, and what better way to win staff buy-in than helping them reach for their dreams?
I joined Spitfire Inbound in January 2017 as a Copywriting Intern while completing my final year at UNISA (studying a BA in Communication Science). Since I stepped through the door, I've been engaged in an intensive learning programme, which has helped me gain invaluable hands-on industry experience.
My mentor is Samantha Steele, our content strategist, who is busy teaching me everything I need to know to succeed as a writer. Samantha spends an hour every Monday giving me one on one training and helping me develop my writing skills. During this time, we work on any projects that I might be struggling with, and she gives me feedback on tasks that I've handed in the previous week.

So far, in my first three months here at Spitfire, I've really lived and breathed the Spitfire culture of learning.
As part of my training, I've completed seven different certifications (including various HubSpot certifications) and have learnt multiple hard and soft skills, which have equipped me to face the business world in the future.
At Spitfire Inbound we perpetuate the #spitfireculture by using war-speak, for example, we work in squadrons and attend weekly "target practice".
Target practice is aimed at upskilling the team. Each week, one (or a group) of our team members are tasked with running the training. We cover all sorts of different hard and soft skills during these training sessions, from sales training to design, inbound marketing best practices and psychology. Next week I'll be running my first target practice on Search Engine Optimisation (SEO) - which I've established as one of my key areas of interest.
One of the things that really stood out for me in my time at Spitfire Inbound so far, is the great sense of team spirit, from management all the way down to intern level. Our team celebrates our learning achievements with our certification wall (while we compete for our MD, Darren Leishman's HubSpot beanie). We also have the "lightbulb award" for the brightest ideas as well as the "spam award" for those not-so-bright ideas (I seem to be winning my fair share of both).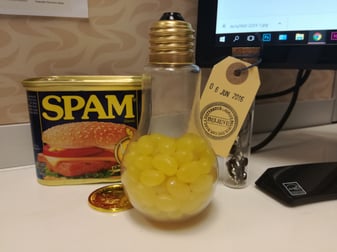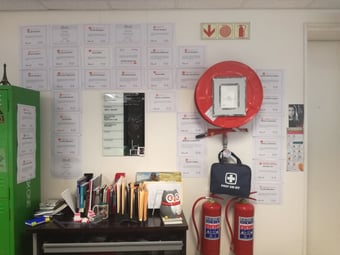 Over the past three months, I've definitely come to understand the importance of adult education and skills development, and will continue to be an avid advocator of lifelong learning throughout my career.
Encouraging your staff to stay curious, to ask questions and to learn to love learning will be one of the best investments that you can make for your business. Not only will you have a happy and productive team, but they'll be end up being some of your best, loyal brand ambassadors.



Photo credit for our featured image: Lauren Lokker (we've chosen to use one of Lauren's flowers as a symbol of growth - but also because one of her hobbies is nature photography)
If you've found this article helpful, why not subscribe to our blog? You'll receive all of our latest tips, trends and helpful advice about Inbound Marketing and Inbound Sales, straight to your inbox