Samantha Steele unpacks five key insights for 2019 from trends experts Dion Chang and Khumo Theko.
Trends experts Dion Chang and Khumo Theko shared their five key trends for 2019 with us, from moral marketing to identity politics and more.
Inbound marketing and the world around us move incredibly quickly. So when Flux Trends, led by experts Dion Chang and Khumo Theko, sent us a glimpse of the key trends for 2019 across six sectors we knew we had to share them with our fellow digital enthusiasts. Here are the six trends in summary (please note these are published in full on the FluxTrends blog). Though not all of these will influence your day to day work as an inbound marketer, they are important and relevant to note overall.
Technology – Urban Air Mobility
Technology moves in swift and unexpected ways - a lesson for everyone in inbound marketing. Interestingly, while self-driving taxi services are set to become a reality in Phoenix, Arizona, and in Helsinki in 2019, discussions about the next frontier of urban mobility – passenger drones – are already taking place. Says Chang & Theko, "So, while we won't be seeing airborne taxis in 2019, it is the year legislators, city planners, and developers actively plot the future of urban air mobility. Uber is working with NASA on its air taxi service, Elevate. NASA will use Uber's data to simulate how small passenger drones navigate urban air space, specifically in LA and Dallas, the two cities that have agreed to host early tests of Uber's air service. Urban rooftops are set to become a prized commodity for property owners and developers."
Retail – Morality Marketing
Now morality marketing is fascinating and increasingly important in the age of Generation Z, where brands with a conscience are trumping those without Says Chang & Theko, "The era of brand activism is evolving. Fast. Brands are no longer showing their socio-political stance as a reaction to an event or crisis. Instead, brand value and reputation are now being built via a very different customer experience." An example of this morality marketing? The new Gillette advert that rocked Twitter earlier this year:
Chang & Theko continue, "After Colin Kaepernick's much-publicised kneeling protests during the national anthem at US football games, Nike anticipated its campaign with athlete Colin Kaepernick would unleash a social media storm. The reactions were unsurprisingly extreme, with applause on the one hand, and condemnation on the other. In a humorous response, the brand released a safety guide for people who wanted to protest by burning their Nike merchandise. These responses show how brands are becoming unapologetic about their social stance, regardless of the backlash. It's no longer a case of sticking one's neck out, but rather a moral anchor in a world with complex and ever-changing undercurrents."
The War on Plastic
"2018 will be remembered as the year we finally realised just how devastating our single-use plastic habit has become," say Chang & Theko.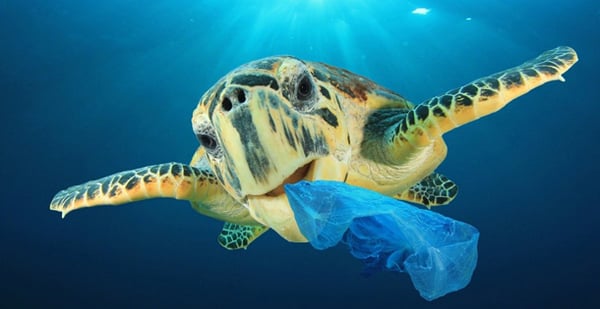 He continues, "The narrative around plastic now shifts from consumer awareness to government legislation. The French government plans to implement a law by 2020 that will ensure all plastic cups, cutlery and plates will be made of biologically-sourced material which can be composted. African countries Rwanda, Morocco and Kenya are gradually reaping the benefits of legislating a ban on plastic bags. Currently regarded as a harsh measure, Kenyans found to be using, selling or producing plastic bags now face four years in prison or a fine of $40,000. Other east African countries such as Tanzania, Burundi and Uganda may follow suit. This in turn forces brands to take a stronger stance on their contribution to pollution and sustainability, specifically their packaging."
Diplomacy – Surveillance State
In the age of POPI and GDPR, data collection is an ongoing concern for individuals and brands alike. So what does the future look like? Chang & Theko explain, "Do you always feel like somebody's watching you? That uneasy feeling is now a reality. While we've realised that we've become 'the product' in data exchange with tech companies, governments are now jumping on the personal data bandwagon – and the trajectory is dystopian and terrifying. China leads the way, aiming to document each of its citizens via facial recognition by 2023. Zimbabwe also plans to use facial recognition at its border posts. Interpol has started amassing an international voice biometrics database that will be shared among global police agencies. There is however, growing resistance to these developments. Various organisations are calling for the regulation of facial recognition as well as for people to retain ownership of their data. Microsoft has called for the US government to start implementing laws on the use of facial recognition, while there's been a backlash against Amazon for selling its facial recognition program, Rekognition, to the US government. The digital privacy and data ownership uprising has begun."
Socio-cultural – Identity Politics: there's now an app for that.
2017 was the catalyst, and last year was the social-cultural awakening. As Flux Trends puts it, the world went from WOKE, to wide awake.. "In 2019, the call for inclusivity, individualism, and safe spaces will grow louder," say Chang & Theko. For example, he continues, "In reaction to the #MeToo movement, tech innovators are creating consent apps for sexual intercourse. Apps like uConsent, YesMeansYes, and LegalFling ask the user to confirm they consent to sexual activity with another user. Perhaps a passion killer, but nonetheless one of the harsh realities of the contemporary zeitgeist. In terms of gender politics, apps are being designed to assist people in unlearning gender stereotypes by altering key words via predictive text." In a rapidly changing world, identifying these trends could help you, and your brand, to stay responsive and alert. How are you responding to them?
For more information, read the full article here or contact Faeeza Khan, on info@fluxtrends.co.za
Subscribe to our blog to stay up to date.