Here are a few interesting facts to keep you up to date with the rapidly moving world of video.
Here are a few interesting facts to keep you up to date with the rapidly moving world of video.
Video marketing is growing in popularity and is slowly becoming the medium of choice for most marketers. Video marketing is without a doubt the way of the future as it provides value, relevance and flexibility which our consumers are always looking for.
According to Smart Insights, a website giving actionable marketing advice, "alongside the power of visuals, videos can also be used to create an engaging narrative that not only draws the audience in but also helps build relationships with your consumers and prospects."
Still not convinced that video marketing is the future? Perhaps this infographic from Websitebuilder will help you understand why video is such a powerful medium (see below).
Here are our key takeaways and insights from the graphic:


9 mind-blowing video marketing facts
Streaming is much older than we think
Streaming has grown exponentially over the past few years, but it has been around for quite some time (yes, it has!). Back in 1995, Real Networks, an Internet streaming media delivery software and services company founded by Microsoft, broadcasted the first audio event over the Internet - a baseball game between the Yankees and Seattle Mariners. Live streaming has now made it possible for people to watch live sports events, concerts, and television shows all from the comfort of our own couches.
YouTube turns 13 in February 2018
YouTube is a vibrant community that has quickly taken over the Internet's video sector allowing people to upload, view, and share content. YouTube was created by three former PayPal employees, Chad Hurley, Steve Chen, and Jawed Karim, in February 2005.
"YouTube is a video platform for the people by the people, which makes it so much easier for creators to share unique content with a large viewing audience. The simplicity of this concept has attracted millions of content creators globally which in turn has opened up a wide variety of content to the world," claims Odyssey, a content production website.
Living it up with Facebook Live
Mark Zuckerberg founded Facebook while studying psychology at Harvard University. In February 2004, Zuckerberg launched "The Facebook" and within 24 hours, 1200 Harvard students signed up and created their own profiles. The social media network was extended to other universities and became Facebook.com in August 2005. But, enough about Facebook. Let's get to Facebook Live.
According to Contently, a website bringing storytelling into the digital age, "on August 5, 2015, Facebook launched Live on a limited basis to celebrities with a verified page. Even though the product 'still wasn't in a great place,' by Lavrusik's own admission, it got its big break. The day after the launch, comedian Ricky Gervais went live from his bathtub." Facebook Live gave content a dedicated home for video. Facebook Live has given video marketing new meaning as it's cost-efficient and doesn't need a professional videographer.
Below is the first Facebook Live video created by Zuckerberg himself:

96% of marketers invested in video marketing in 2016
With the digital landscape constantly changing, it comes as no surprise that more people are encouraged to create their own content by using smartphones and tablets. Video marketing is a powerful way to engage with your audience as it engages viewers through the use of images, audio and contextual information. Marketers are investing more in video marketing as it increases their website SEO, improves user engagement and encourages social sharing.
Mobile video drives the future of marketing
According to the infographic by Websitebuilder, mobile video viewers in the US increased from 125 to 161 million during 2014-2017. Smartphones have given us the ability to view video on smaller screens and reach a bigger audience. Think with Google believes that the smartphone has shrunk advertising space and it becomes necessary to build successful mobile campaigns to drive results. Google and Ipsos conducted a study of 1 519 smartphone owners between 18-34 years old who were asked to keep a detailed diary of their online and offline video activities every day. The research required respondents to use a mobile application and showed that Millennials watching videos on their smartphones are less distracted than watching videos on a television set. "Smartphones are the #1 device to reach Millennials. In a typical day, 98% of 18- to 34-year-olds reported using smartphones to watch video content in the research—that's higher than the reach of any other device among smartphone-owning millennials," Think with Google says.

Why video marketing should form part of email marketing
Did you know? 60% of marketers use video for email marketing and 82% believes it's effective? Well, now you do! Email marketing is a great way to reach an online audience, but combining it with video marketing promises great results and improved click-through rates. So, if you aren't already using videos in your emails, you're definitely behind all other marketers.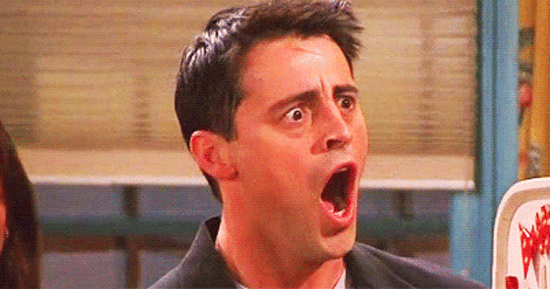 Smart Insights believes "video emails allow you to showcase personality and create a unique brand presence. They give your business or service the personal touch that text alone cannot communicate. And they keep customers coming back!"
Consumers are more likely to purchase products after viewing a video
If you're trying to sell products or services, it's best to add video to your online strategy as 73% of consumers are more likely to buy after watching a product video. Video has a positive impact on consumers and drives brand and product awareness, as well as user engagement. A well-executed video will help people better understand your product and help them make a purchasing decision.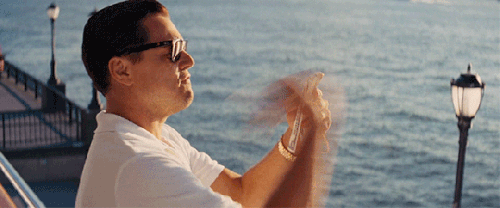 Shorter is better
Shorter videos have a 89% higher conversion rate than longer videos. Short videos are ideal for social media platforms as users have limited time to watch videos. Shorter videos captures the viewer's attention more effectively as it gets the message across very quickly. Use short videos to relay a quick message and focus on one or two concepts only.
Online video is the present and future
As 78.4% of US internet users watch online videos, it's no secret that video satisfies our information and entertainment needs. According to The Guardian, "it is naturally engaging and, in an age of information overload, it's vital for small businesses to offer content that is easy to digest; if not, consumers will simply move on. Video does this very well."
The benefits of using video in online marketing are endless:
Production costs have fallen significantly as you no longer need highly specialised talent or equipment to produce great video;

Social media allows us to promote our videos across multiple channels;

It allows us to be as creative as we'd like to be!
Get your video marketing tactics in order for 2018 and get the creative juices flowing.
Here's the full infographic: