The 2022 Nedbank IMC conference had several world-class local and global thought leaders who entertained and inspired us by unpacking relevance in marketing. Catch up on all the highlights of the conference.
The 2022 Nedbank Integrated Marketing Conference (IMC) had it all! From entertainment, profound insights, and hard truths, this conference left no stone unturned. We give you our highlights and key takeaways in a nutshell.
Are we making every brand experience relevant for our prospects? That's the question on every marketer's mind.
With the hustle and bustle of a pandemic, the fourth industrial revolution, and the high demands of customers, staying relevant in today's world is a tall order!
On Friday 29th July 2022, the Spitfire team cosied up with a big bowl of popcorn to watch the marketing blockbuster of the year–The Nedbank Integrated Marketing Conference (IMC) Conference.
From renowned female leaders who continue to shape today's marketing landscape to local and international trail-blazers in advertising, PR, and marketing, this event had it all. Think LinkedIn, TikTok, Tiger Brands, TWBA Worldwide, and more!
Before we give you the lowdown, here's what you need to know about the IMC Conference.
The conference took place on Friday 29th July 2022 where a cast of stellar speakers unpacked and interrogated relevance in marketing–how to find it, and keep it.
This event is famous for its hard-hitting, no-nonsense conference style. It was a one-day, one-stream sensation, bringing together several global and local thought leaders. (Absolutely no sales pitches!)
The A-list cast of marketing, PR, and creative gurus kept us on the edge of our seats as they revealed all the plots, twists, and secrets to remaining relevant in today's complex marketing world. You could say it was a true nail-biter full of passion, excitement, and entertainment!
We've put together some of our team's highlights, favourite quotes, and key takeaways from the conference.
Greg Hoffman
Global Brand Leader/Former NIKE CMO/Advisor/Speaker/ Instructor/Author
Emotion by design
Spitfarians voted this as one of the best sessions of the conference. It was filled with creative and intriguing Nike adverts. Greg Hoffman shared his philosophy and principles on how to create an empowering brand that resonates deeply with people and the importance of igniting an emotional response within your audience. His presentation also drew on insights and examples from his book, Emotion by Design.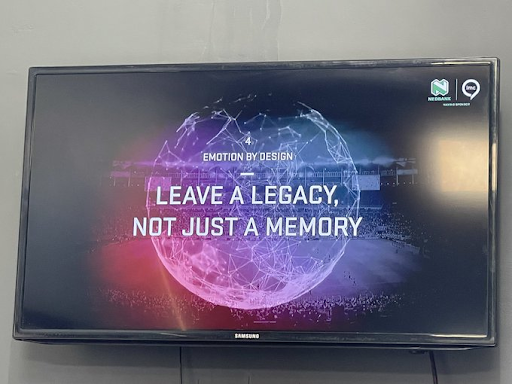 Image Source: https://twitter.com/alisonleishman


Greg explained how the Nike brand's story always began with the athlete and how each story expressed a different dimension of the brand's personality.
"Make the relationship with your customers more inspiring and relevant by giving them the tools, the moments, and the canvas upon which to share their passion for (your brand) with the world."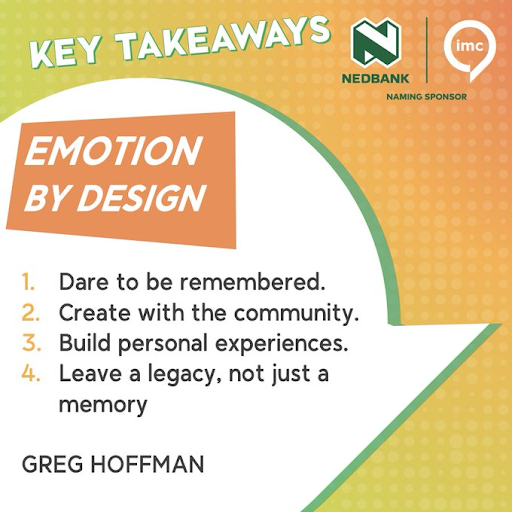 Image Source: https://twitter.com/IMCConf/status/1552923942997868545


Sadika Fakir
Integrated Media and Digital Director, Tiger Brands.
Reach and Relevance. Bridging the Gap Between Traditional and Digital Media.
Another brilliant speaker who really stood out for us was Sadika Fakir. She clearly spoke the Spitfire language when she touched on integrated marketing and why a single view of your customer is so imperative.
"Personalisation needs to be at the centre of strategies."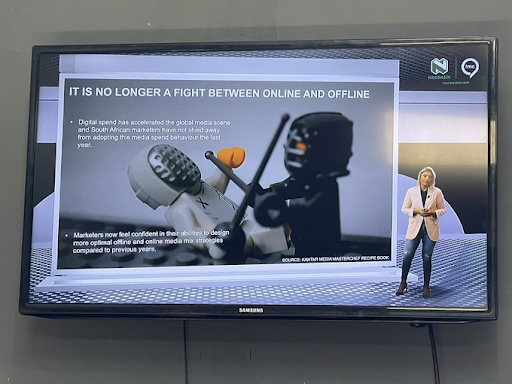 Image Source: https://twitter.com/alisonleishman


Sadika did a killer presentation on reach and relevance and how to bridge the gap between traditional and digital media.
She also suggested that we should consider marketing from the perspective of making the world a better place.
"In essence, we are about improving the lives of our customers through the brands that we represent. Think about it, customers turn to our brands ultimately because they enhance their lives in some way."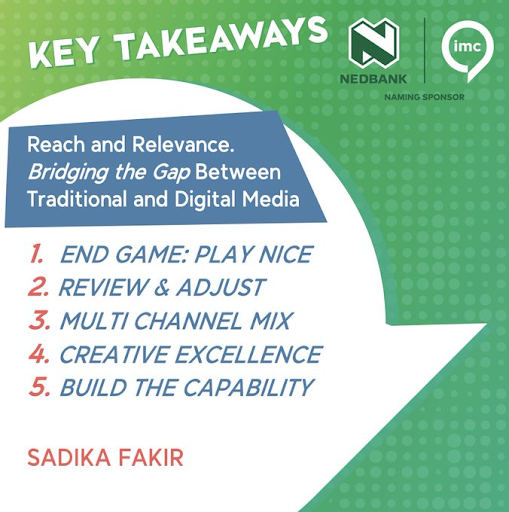 Image Source: https://twitter.com/IMCConf/status/1552923942997868545


Her session was truly inspirational because it didn't just provide valuable insights to the team, but also sparked interesting conversations that led to some creative ideas. (Watch this space!)
Thebe Ikalafeng
Founder and Chairman, Brand Africa and Brand Leadership Group
Africa: Relevant or Relegated?
Eye-opening, empowering, and invigorating are the best words to describe Thebe Ikalfeng's presentation. His presentation examined an important question that inspired critical thinking among the team: Is Africa relevant or relegated?
Ikalafeng has a big personality, and a wealth of knowledge about branding in Africa, having visited every country in the African continent and worked in more than twenty. His presentation considered relevance in marketing from a distinctly African perspective.
He shared some hard truths about Africa that had us stumped. He highlighted just how relevant Africa is by leading the way and setting trends that international brands follow. Our key takeaway from Thebe was that Africa


"needs to stop consuming and start creating."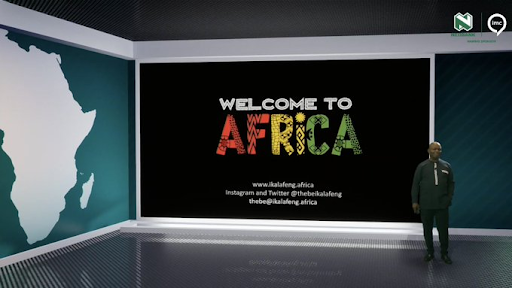 Image Source: https://twitter.com/alisonleishman


Buli Ndlovu
Executive: Retail and Business Banking Marketing, Nedbank.
Reclaim your relevance by reading the room
The 'Content Queens', as they call themselves at Spitfire Inbound, were particularly excited about this session. We loved Buli's presentation because she was outspoken and energetic.
Content is king but context is God is the slide that grabbed our attention.

Image Source: Screenshot from presentation


It's no secret that worshipping content alone in today's marketing world is just wrong! This session triggered plenty of interesting debates among the team like does context really trump content?
Ultimately, content should be guided by context, and it's up to us as marketers to get the context right by tapping into consumer culture in a way that makes content relevant.
In a nutshell, there was something inspiring in every session at the conference. All the discussions around marketing relevance were valuable and they certainly left us with inspiration, insights, and even some strategies to help us hit that sweet spot of customer relevance.
The parting thought: "The issue of relevance becomes the golden needle that knits everything together." Xolisa Dyeshana, Group Creative Director at Joe Public, and the co-host of the 2022 Nedbank IMC Conference.


Interested in more articles from Spitfire Inbound? Subscribe to our blog today and get notifications delivered straight to your inbox.