"The internet gave us access to everything, but it also gave everything access to us."
So says Comedian James Veitch in his wonderful TED talk 'The agony of trying to unsubscribe'. In this hilarious, sometimes irreverent presentation, Veitch describes his unsuccessful adventures in trying to unsubscribe from marketing emails. While the story makes for some great laughs, it represents the far wider issue of intrusive marketing, unwanted advertising, and the email marketer's dreaded accusation - spam.
Watch James Veitch's video here:
What is intrusive marketing and why should you avoid it?
Being able to access everyone on the internet does not mean that you should access everyone on the internet. Having the power to reach your potential audience directly through their inbox seems tempting, but unless they've opted into your marketing and given you their permission to email them, it's likely that you're going to be marked as spam.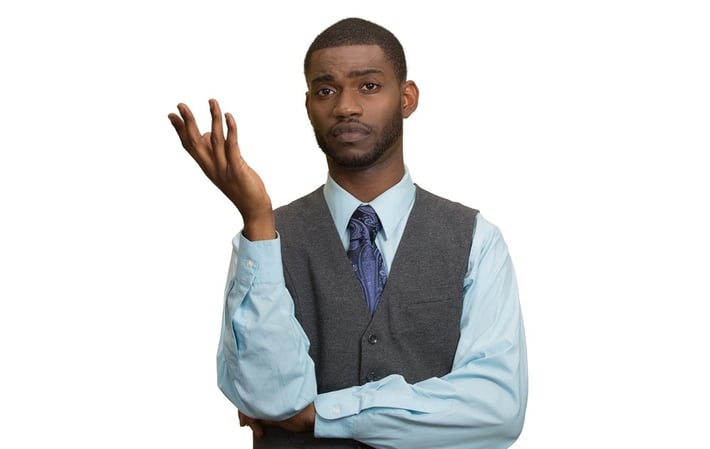 Don't make your customers do this when they read your email
You might also like: How to do better email marketing
Abusing your customer's privacy and emailing them regardless of whether they want to hear from you or not can have a devastating effect on your company's bottom line. In addition to being annoying, Google's Penguin algorithm penalises spam-marked companies and makes them harder to find. In a world where people search for everything online - Google processes 40 000 queries per second - being penalised by Google is serious. If people don't find you, they won't buy from you.
You might also like: What you need to know about PoPI


Why an inbound marketing philosophy is better for your customers - and your business!
Inbound marketing is all about being helpful and nurturing your customers. Bombarding your leads with sales emails is the antithesis of inbound marketing methodology. If your leads have opted-in to receiving emails from you,you can send them marketing information. However, be sure that the emails you send are helpful, informative, and considerate of their information, and they will trust your brand. As with all businesses, reputation is everything.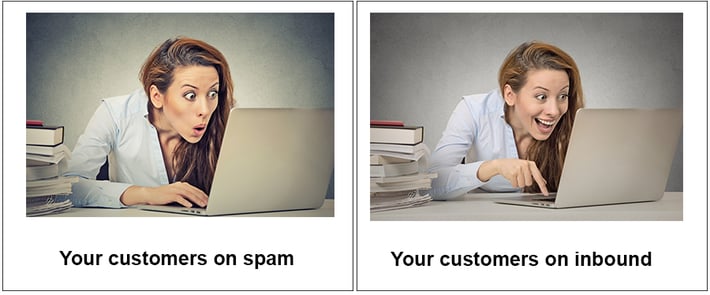 Worried about your marketing tactics? We're here to help! Contact us at sales@spitfireinbound.com or fill in this form and we'll get back to you!