Spitfire Inbound has successfully helped improve ROI on their client's website by implementing GDD and using the HubSpot CMS resulted in a 139% increase in leads in a 3 month period for Interwaste, a leading waste management company in South Africa.
Implementing GDD and using the HubSpot CMS resulted in a 139% increase in leads in a 3 month period for Interwaste, a leading waste management company in South Africa.When integrated waste management service provider, Interwaste, began the inbound marketing journey with Spitfire Inbound, we determined that the first step was to update their website which is central to their digital strategy. Linked to this, Interwaste had gone through a rebranding and business alignment process to more effectively convey and communicate their core focus to provide clients with tailor-made, innovate and sustainable waste management solutions as their key differentiator. They needed their website to not only convey this message, but also to deliver the right quality of leads.
This case study illustrates how the rebranded and newly designed UX focused website in HubSpot CMS has resulted in a shift from transactional waste removal based leads to those requiring complex waste management solutions - a shift in line with their business focus. Marketing Manager at Interwaste, Natasha Edwards, and Director of Business Development and Marketing at Interwaste, Kate Stubbs describe how the website redesign process was the best thing to happen for Interwaste's digital presence.
The Challenges
The first challenge experienced by visitors to Interwaste's website was the slow site speed along with the extended user journey that users had to take in order to find what they required. The friction in the design and the user experience was resulting in poor quality leads and high bounce rates.
Secondly, website traffic, leads and customers were not measured and analysed efficiently to make informed business decisions. The analytics were limited, did not provide a clear understanding of the behaviour of visitors on the website and didn't deliver any insights for the marketing team to act on.
The third challenge was the low conversion rate of visitor to contact. This was due to a number of factors but primarily to two factors:
the information was presented in a manner which made it complicated for visitors to contact Interwaste for specific queries - in a nutshell, there were limited conversion opportunities
there was a convoluted pathway for visitors to follow to be able to find answers to their pain points.
A fourth challenge was the lack of segmentation once a visitor completed a form. This meant that all form submissions - from those seeking a career at Interwaste to those requesting a skip for their business - were all directed to the same database. Valuable time was spent qualifying leads that could be automatically disqualified as career seekers or suppliers through a better structured form. Ensuring that the correct leads were directed to the relevant departments was subsequently inefficient - a task that could be easily automated. Kate Stubbs and Natasha Edwards explain this clearly in the video in this post.
The fifth, and ultimately the biggest, challenge was that the website was managed externally which resulted in the marketing team at Interwaste being unable to make timeous and relevant changes themselves. This meant that any change Interwaste wanted to make had to briefed to an external agency which meant time delays and additional costs. The net result was an outdated and ineffective site that did not accurately reflect the services or the culture of the business.
"The agility to make changes to content, forms or landing pages when we need to based on analytics received has been invaluable." Kate Stubbs, Business Development and Marketing Director at Interwaste.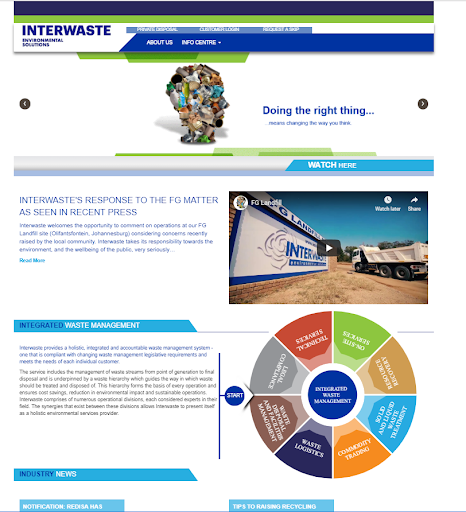 An image of the old website's Homepage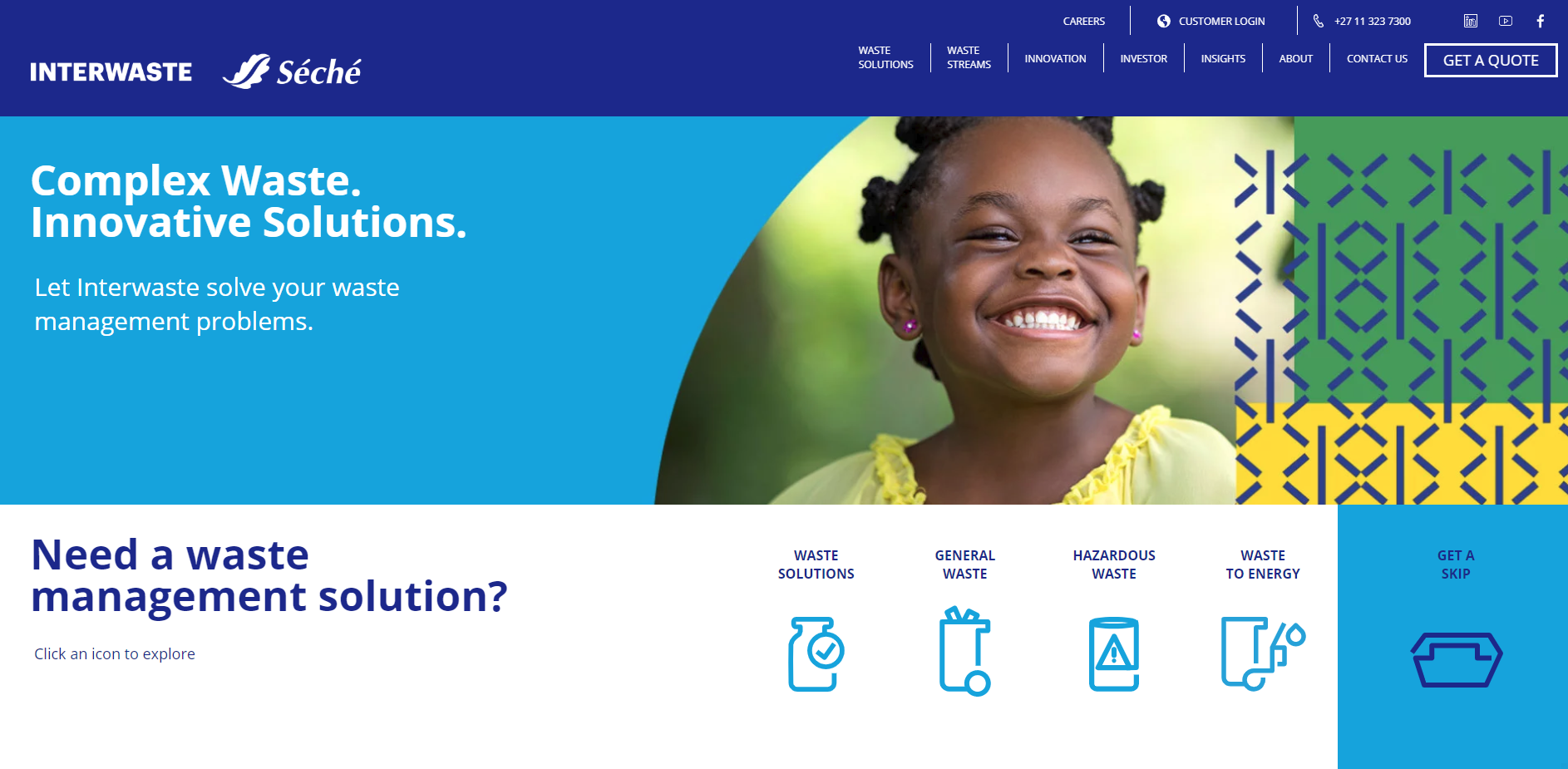 An image of the current new website's Homepage
The Solution
HubSpot CMS!
The 'old' Interwaste website was migrated into the HubSpot CMS while the rebranding was taking place in order to gather analytics for the creation of their new website. By doing this, we were able to monitor the types of leads Interwaste was receiving and to decide on a segmentation strategy to be implemented once the new website was built. The segmentation could be triggered not only by form submissions but also by certain visitor behaviour - which it was now possible to measure. The brand design and CI of the website were exceptionally well done by bespoke strategic design, brand and concept agency, XFacta.
The new website design and associated insights obtained about the contacts user journey on the website allowed the sales team at Interwaste to see where their leads have been and what their interests were.
"Having a tool that showed the user journey in such depth has been invaluable. Being able to pull a report at any given time and have these analytics at my fingertips has been amazing," Natasha Edwards, Marketing Manager at Interwaste.
The user experience (UX) was an important part of creating the new website and understanding Interwaste's buyer personas was critical to this. We held a buyer persona workshop with Interwaste in order to align the website experience with the expectations of our ideal customers. For those of you who are unfamiliar with buyer personas, they can be defined according to HubSpot "as a semi-fictional representation of your ideal customer based on market research and real data about your existing customers." By creating buyer personas for Interwaste, we were able to create a unique customer journey for a better UX. We realigned the content of the website from positioning Interwaste as a transactional, simple waste management company to the industry leader in complex waste management services
When designing the website it was vital to understand that different personas will be looking for different conversion opportunities and one of the key decisions was to ensure that the website was designed for conversion. Using a growth-driven design (GDD) approach, we are able to constantly update this resulting in the vast increase in contacts that we have seen. The ongoing optimisation has also resulted in the ability to segment the contacts to ensure that they are directed effectively and their life cycle stages are accurately recorded.
The addition of QBot, a chatbot created on HubSpot, has been phenomenal. The trend is that people would like to be able to get answers right away as well have some form of self-service to their own queries. QBot has allowed for automatic engagement with prospects to all their queries from simple recycling to complex waste management solutions.
"As a HubSpot user, we have the capability to jump into the conversation to give the human touch to the conversation with their prospects and allowing them to convert into a lead," Natasha Edwards, Marketing Manager at Interwaste.
---
---
The Results
The results really do speak for themselves. The increase in sessions and contacts is overwhelming, in the short period of three months. Here are some key metrics compared to the previous period: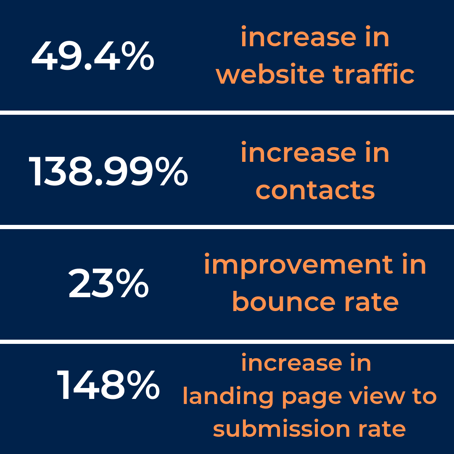 Fig 1: Overall Increase in sessions and contacts compared to previous period with launch of new website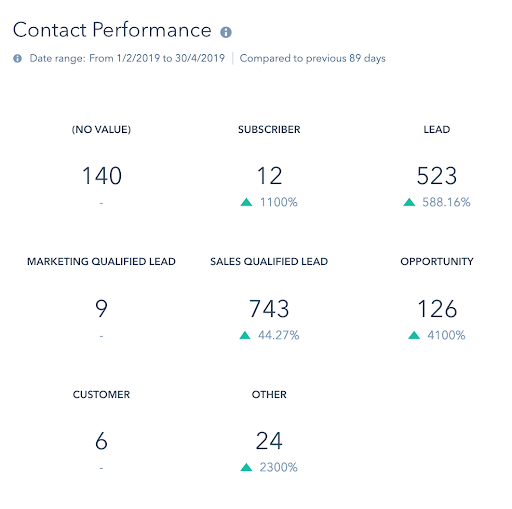 Fig 2: Summary of contact performance

Fig 3: Increase in contacts and conversion rate with launch of new website 25 January 2019 and GDD approach focused on conversions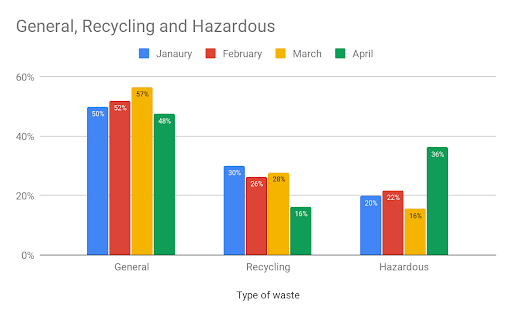 Fig 4: Shift in focus to hazardous waste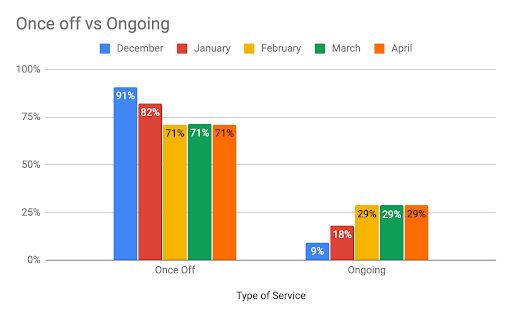 Fig 5: Shift to ongoing vs once off services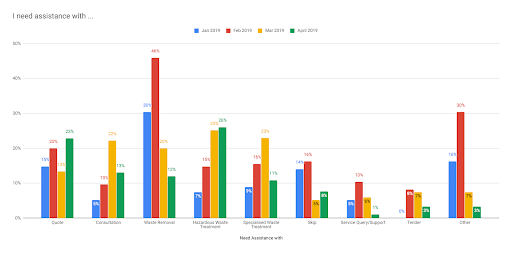 Fig 6: Shift from waste removal and skip services to more complex waste management services - the decline in 'other' is as a result of segmentation improvements on the website.
Conclusion
The importance of a clear strategy for Interwaste's new website is a great learning to take away. By taking a step back to realign themselves digitally with their overall business strategy, Interwaste was able to gather feedback and results which they could use in the redesign of their website. They took the conservative route to relook at themselves and where they wanted to position themselves in the waste management industry before diving right to change their digital presence. Adopting GDD has allowed them to continue with this philosophy post website launch.
This on-going redesign and alignment of the website to be a true representation of Interwaste in the waste management industry was only possible with the relevant research and analysis provided with the help of Spitfire Inbound and the in-depth analytics gained by using HubSpot. One of the unexpected results Interwaste has achieved from this process has been the ability to shift the mindset of seeing marketing as a cost to being that of a crucial investment.
"The inbound marketing journey has been amazing. The buyer persona workshop was critical for us to adapt our brand to what the market was looking for and have that conveyed on our website. The waste management industry is constantly changing and the ability to continually change our website with HubSpot quickly and easily is invaluable," Natasha Edwards, Marketing Manager at Interwaste
"We have seen such positive feedback from our business community on the redesign of our website. It's helped to showcase us as one of the leaders of integrated waste management solutions and build our brand in the markets in which we operate. We have seen more people contacting us from the experience of looking at our website and this is very exciting and proving the value of our investment in the digital journey," Kate Stubbs, Director Business Development and Marketing at Interwaste.
Ready to get started on your own winning Inbound journey? Contact us today.