Any interaction with a client can be an opportunity to influence. Here's how you can effectively use social influencing to further your business.
Having just watched my rugby team suffer a crushing blow in the finals of Super 15 Rugby tournament and with a prized ticket to attend the game, I began to wonder how many companies had used their season tickets or box tickets to woo or impress potential clients or build rapport with existing clients. Advancing or creating sales always being foremost on my mind, which made me think of what are the best ways to use social interactions to advance the customer-sales relationship.
An action that moves you closer to a sale is termed an Advance and constitutes a successful outcome. A buyer's request for a proposal is not an Advance unless the buyer also agrees to take some action. The outcome of an interaction that does not reach agreement on action that moves the sale forward is termed a Continuation and considered unsuccessful.
- Neil Rackham, SPIN selling
It's quite funny to see how thinking patterns have changed; from as recently as 10 years ago when you mentioned the phrase social influencing, people knew you were talking about actual meeting and going out with people, but today it's automatically assumed that you're referring to social media influencing. Today I believe there is a place for advancing sales by using both social media and physical social interactions to influence our customers, after all we have to pitch up for sales not just pitch for sales.

So what are the advantages of effective social client interactions and how can we guarantee success?
There are three steps we need to consider:
Know your goal

Choose your event/interaction

Have a plan of action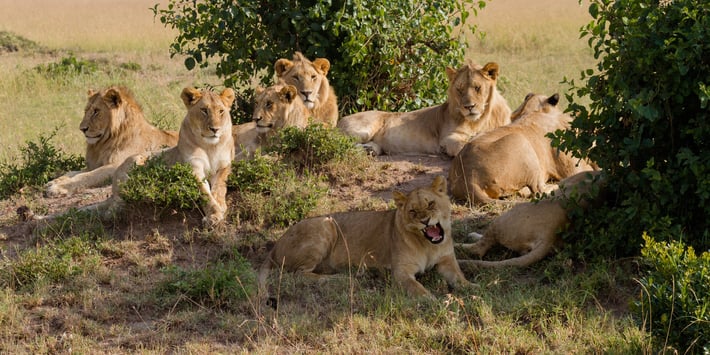 Image source: Behn Lieu Song
1. Know your goal
A colleague of mine told me that they took a valued client to a theatre show recently but felt that they didn't gain any benefit from the interaction. My immediate question was "What was your purpose for the evening?" Without having a goal or strategy in place we cannot know if we are successful with our interaction or not.
So first thing we need to do is to define what we mean by success. A successful sales interaction does not necessarily mean a sale. There are several outcomes we can be looking for:
Building rapport and getting to know our customer (This can lead to needs development later)

Rewarding a customer for loyal support, showing appreciation

Giving customers information, letting them see our brand in action

Trying to get an advance in the sales process e.g. If we are interacting with the operations person (user of the product) we would like them to help us meet the buyer or with the finance department etc. We are looking for action on the part of the customer or prospect.
If we don't know what we want from the interaction we will not recognise success. Only once we have defined the goal for the interaction can we decide on what type of event is needed.
2. Choose your event/interaction
The key to making the right choice is to match the event with your goal.
Social influencing interactions have different pros and cons depending on your goal:
Sports matches:
Pros: Good as a customer value tool and a way to show appreciation and build on the relationship out of work. But this can be seen as an advance as you are gaining access to customer's personal time.
Cons: Do not encourage discussion for the following reasons:
Noisy

Customer may want to focus on the game

Too much distraction

We can forget what was said or decided upon and little recording will be done.
Shows (Theatre, movies, concerts, etc.)
Pros: Theatre productions and shows of this nature can be seen as showing appreciation and a way to build rapport but are not very rewarding from an interactive perspective and would be better with a quiet dinner included. Inviting clients to product or company service presentations, launches, road-shows etc can be an excellent way to show off your brand, the type of existing customers you have and can lead to beneficial networking opportunities.
Cons: Sitting in straight lines trying not to disturb those around you are barriers to encouraging discussion and enabling good interaction. Including a dinner afterwards may add more value if your goal was to gain any insights from the customer. Rather use these types of social interactions as pure social occasions to build a bit of brand loyalty and be seen as a way of valuing the customer or showing appreciation.
Networking meetings, speaking engagements or training courses
Pros: Events such as these create a focal point, and through repetition it's likely that you'll see improvements in results. Once-off new events are useful but repeating successful events generates long-term results. Networking meetings and speaking engagements generate leads and maintain and grow customer relationships. These events can position you in the market as a trendsetter or subject matter expert and this often generates spin off presentations or events. A colleague of mine hosted a few such events and was then approached by a member of the audience to give a similar presentation at another event – I regard this as a major advance – he has gained access to another target audience that will also see his services as useful.
Cons: Company presentations, seminars and so on can be very effective but they must be planned correctly, advertised or marketed properly and must attract the correct prospects for effective lead generation and sales opportunities. Your goal is to generate an advance with every event.
3. Have a plan of action
Never leave the event to do your job for you. Ensure that you and/or your team have a plan of action that focuses on steps to be taken to achieve your required goal.
Your team needs to know who their target customer is: are they existing clients, future prospect and influencers? Do we need them to give us access to other personnel in the organisation? Are the decision makers present or are we influencing to get to the decision makers?
Your guests needs to be met and made comfortable. Introductions need to be made to make conversing easier. Do you and your team have the right socialising skills to work the room, introduce people to each other, and extricate themselves from conversations when needed in order to move to other guests? Most importantly does each member of your team have a planned but "natural" way to introduce themselves.
You should consider:
What to say about yourself?

What to say about the company?

Who am I talking to?

Do we need to ensure that certain attendees are being looked after by specific staff members?
If your goal is to get additional information or resources then the questions that need to be asked must be carefully planned and opportunities created to actually ask them. You need to decide before hand when, where and by whom.
What about effective social media influencing?
As I mentioned earlier, social influencing can be very effective using social platforms and media. Any company can create a social media presence. All you have to do is create accounts on a couple of social media channels and start sharing posts. However, if you're focusing on presence, you're missing the point. Influencing is about getting an action from a prospect or customer i.e. an Advance.
Think about why you use the web.
We use it to find:
Information about absolutely anything

Ways to getting things done easily or more effectively

solutions to problems that we don't know how to solve

free ways to learn new skills

better ways to compete
Successful social media influencers create leads and sales by solving customers' problems in ways that connect to what they sell through a lead nurturing process. They don't wonder about social media's effect on sales. They're too busy selling on social media.
- Jeff Molander
If you're looking for ways to use social media or events to influence your existing clients and generate excited quality prospects then contact us and we can help guide you on your path to effective social influencing.
Never miss a post! Subscribe to our blog and get Spitfire Inbound's latest tips and advice on inbound sales and marketing, straight to your inbox.