In one year, Rentokil Initial optimised their inbound marketing strategy and their use of HubSpot to dramatically increase their marketing ROI by 671%.Using email marketing, customer delight campaigns, social media and a good use of the HubSpot's blogging and SEO tools, Rentokil Initial improved their organic traffic by 44,29% year on year with a successful blogging strategy and started to upsell to existing customers through excellent nurturing emails.
Challenge
There were several challenges to overcome in the year.
Firstly, the online space for hygiene services had grown incredibly competitive since Rentokil Initial launched their inbound strategy in August 2017, and standing out for content was increasingly challenging.
Added to this, Initial found that many people were buying on price instead of expertise, and so had to shift their blogging strategy to demonstrate their history, expertise, and value. They worked to change South African perceptions of cleaning (often associated with cheap domestic labour) vs hygiene (professional services and deep cleans) through content.
Thirdly, nurturing to purchase was challenging because often the person researching the product and service wasn't the person buying it. This meant that a customer would look like they came from offline, but actually a gatekeeper had been nurtured through blog content and emails to purchase. This was a challenge to understanding buyer personas and buying behaviour, and also to fully understand the quality of the leads that were coming through and mapping them back to the purchase. This was also a challenge for the content strategy, as the research person cares about the blog topics, but the shopper might only care about the value, so there was a long education journey needed to teach people what to care about.
Fourthly, client retention was a challenge and so (as you will see demonstrated in the results) an increase in upsells was a huge success for the brand. They did this partly by identifying niche content topics, as in the financial business climate in South Africa, people are ordering less than they used to, and companies are closing down. Customers are looking to cut corners and niche services, often perceived to be expensive, face this challenge more than other industries.
Solution
Using HubSpot successfully, Initial has immense success and huge growth over the past year. We go into this in more detail below:

1. Using the HubSpot blogging tool, SEO tool and topic clusters, Initial was able to dramatically grow their organic traffic by 44.29% year on year and stand out in a crowded marketplace. They did this by:
Developing a consistent blogging strategy
Publishing topical, responsive content, such as content around water hygiene during Cape Town's water crisis and pushing deep cleaning content in November, knowing that they sell more of this service in December
Publishing updated blog content (as recommended by HubSpot)
This all leads to a robust growth in blog traffic and organic reach. Because of this, they exceeded the goal, and the benchmark set by HubSpot for sessions, contacts and customers.
39.46% increase in organic traffic year on year (2017 vs 2018
Figure 2: Organic Traffic Growth Year on Year (2017 vs 2018)
A blog post on "Gastro and the drought: is Cape Town's water crisis making you sick" had continued to perform organically for Initial.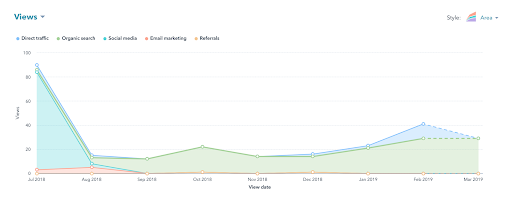 Figure 3: "Gastro and the drought: is Cape Town's water crisis making you sick" Blog Post Views July 2018 - November 2019
2. With HubSpot Deals, Initial could link the journey from the researcher persona to the purchaser persona, and close the loop between the two to better understand their buying journey.
We can show that 74.06% of the new customers gathered in the year show as original source offline. But we were able to match up the deals with the companies to all contacts in our database which identified which of their colleagues had done research online.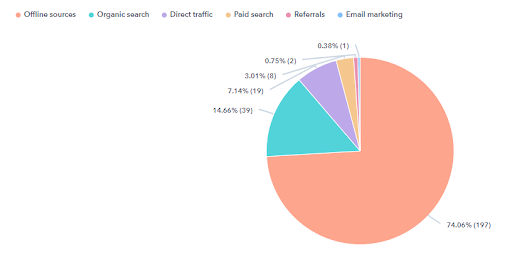 Figure 4: Sources of New Customers in 2019
3. Using workflows, Initial launched a welcome email campaign for new customers, with tracking, that allowed them to know if the new customers had engaged with the site previously. They also launched a re-engagement campaign that reminded existing customers to buy from them. This was hugely successful and lead to a dramatic increase in sales overall, with many clients taking an upsell. The customer delight email was started to get people back from the email to the blog and website, and was sent out every second month to customers along a topical theme with useful Initial resources for them to access.
4. With campaigns, we could see that content offers linked to themed blog content had very good downloads. People were nurtured to become customers from these campaigns. Identifying niche topics for content helped Initial grow with the correct buyer personas. They made sure to balance awareness content (good for traffic) to services (decision stage) to drive both audience size and the right behaviour.
An example of this is the Waterwise campaign which was in response to Cape Town's water crisis. This campaign, comprising of 4 blog posts, 44 social media posts, 2 content offers, 11 CTAs and 1 delivery email, resulted in 33 closed deals. The campaign consisted of helpful content for business and home on how to be waterwise and included blog topics such as "How to think waterwise and flush less" as well as "5 unique hygiene issues in Cape Town"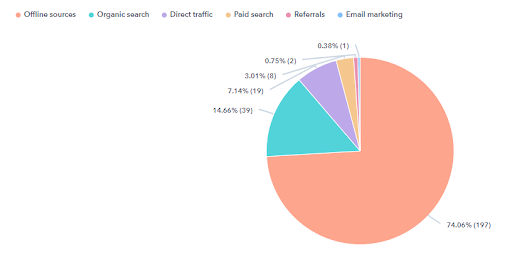 Figure 5: Contact Attribution from Initial Rentokil Campaigns
"The HubSpot tool has really been fantastic in helping us measure and implement our organic growth, with everything from creating our buyer personas to gauging where we want to go. We find our blogs are great conversation starters and HubSpot lets us tweak our campaigns to know whether or not we are actually on the money - the Cape Town water crisis is a great example of that. It's about being top of mind, it's about being proactive and it's really being sure that people can engage with what you have to say."
Results

Figure 6: Initial Rentokil Marketing Performance January to November 2018
Overall increase in sessions, online contacts and customers year on year
194% increase in sessions which is 159% of the goal
180% increase in contacts which is 127% of the goal
Customers exceeded the goal by achieving 241% of the goal
Increased organic traffic to the blog
There was a 572% increase in organic traffic to the blog in 2018

Figure 7: Organic Website Sessions May 2017 - December 2018
Email marketing performance
We sent out 5922 emails in 2017 and this increased to 52 080 in 2018 - a massive 794.92% increase.
The Open rate remains above the benchmark for the industry at 22.66%.
The CTR decreased by a marginal 0.64% year on year but remained well above the expected benchmark at 9.23%.
The introduction of additional internal notifications on lifecycle stages to strategic team members has resulted in this drop in CTR.
Blog performance
A variety of blog topics received high numbers of views and clicks over the year and the average time per page view was 3 minutes.

Figure 7: Year on Year Blog Traffic Growth 2017 vs 2018
Landing page performance

Figure 8: Year on Year Landing Page Performance 2017 vs 2018


Dramatic results from Social media
364.01% increase in social clicks year on year
361.3% increase in sessions from social media
34.25% growth in social media audience across platforms
96.73% increase in shares on social media


Contact Performance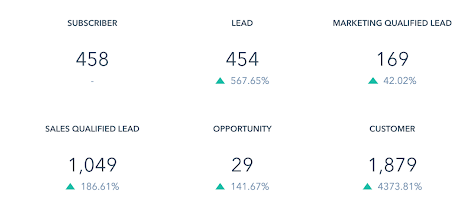 Figure 9: Year on Year Contact Performance 2017 vs 2018


ROI Measurement
"So in the past year the relationship with Spitfire Inbound and HubSpot has been exceptionally beneficial for Initial. We had a return on investment of 671% - you actually cannot make this stuff up! When we present the numbers our superiors go, 'Is this right, have you checked it?'. And it is hard work; it's a journey but if you're willing to put in the efforts you will see the rewards. HubSpot puts up fantastic dashboards so you can check your analytics and then tweak your campaigns, your blogs, your email campaigns. There's just so much you can do to make sure that you perform well."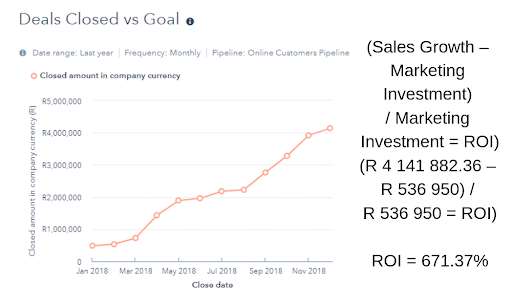 Figure 10: Rentokil Initial Return on Marketing Investment for 2018
Conclusion
Rentokil Initial has seen positive results across the board since they first introduced HubSpot into their business.


"We have not looked back, HubSpot is a fantastic investment. If you have the right partnership, and are working with the right people, and of course if you have the right internal team, it will definitely pay off for you."

Lemay Rogers, Rentokil Initial Marketing Manager