Digital marketing in the rapidly evolving online space - and changing expectations from businesses - can be extremely tough. Here are some resources to give you the edge.
Digital marketing in the rapidly evolving online space - and changing expectations from businesses - can be extremely tough. Here are some resources to give you the edge.
Estimated reading time: 5 minutes, 6 seconds.
If there's one thing I'm passionate about, it's continuous learning and development.
This culture of continuous improvement is the inbound way, and is something my entire team has taken to heart. The great thing is that we feed this knowledge back to our readers and blog subscribers with in-depth and ultimately, very practical ebooks and other content you can download and pocket to take your own inbound marketing to the next level. We also know that we are not the only thought leaders in this space and so have included links to some of our favourite resources and blogs such as HubSpot, Contently, Databox, and more.
Here are some resources you might want to bookmark, or even download, to up your inbound marketing and sales game.


DOWNLOAD SOME OF THESE HELPFUL RESOURCES
Short video clips with one focus per video. Direct, to the point and clutter free as well as featuring industry leaders such as Remington Begg, George B Thomas and John Bonini.
12 slides... that's all that's needed to deliver a compelling and successful report! Use this template to make sure you're presenting the metrics that matter.
Says our brand journalist Boitumelo Masihlelo, "I think it's always a good idea to look at what content the top brands are offering and ways to implement their methods in your business. The webinar explains how these top brands used content marketing trends for their success, as well as what trends we can see this year in content marketing. I found it interesting as someone fairly new to the concept of content marketing, being able to see how brands I am familiar with have done added content marketing to their business strategy and an extremely comprehendible explanation 2018 content marketing trends."
Do you know which leads you should be focusing on? Lead scoring assigns points to your leads, allowing you to work out the potential value of a lead to your company.
Interactive, practical and educational, this ebook helped our Content Director to build a newsroom in our own offices.
This is a comprehensive guide to help you align your sales and marketing strategy and boost your sales the inbound way.
This eBook covers why it's important to use multiple online touchpoints, the benefits of each one and handy checklists to help you use them effectively.
Says our social media strategist Maricelle Gouws, "I really find this content offer from HubSpot interesting as it helps me when setting up LinkedIn campaigns from start to finish. It has everything I need to know about achieving great results and how to properly set up ads on LinkedIn."
As inbound addicts, we spend our days perfecting the art of inbound marketing. This collection of our inbound content will help you navigate inbound marketing, and decide if it's right for you.
This guide shows you how to develop a robust inbound marketing strategy that allows you to reach the right person, with the right message at the right time in the right place.
Our SEO specialist and IMS Mojalefa Mothudi says, "This helpful tool that helps get insights on how my competitors are performing from an SEO perspective and it helps identify opportunities for specific industries."
Our inbound and sales experts know you're busy, so we pulled four of our key lead nurturing and sales blogs into this easy guide for you, to help you close more deals, more often.
Our commercial director Trevor van Rensburg loves this tool from Heinz Marketing. He says, "I have explored lots of examples of the calculator from various sources, but I like this one best as it has clear instructions, is easy to use and is Excel based."
In six easy steps, this checklist will help you design for user experience and increase your marketing effectiveness, turning your website into your best salesperson.
This compilation of some of our popular productivity posts is full of tips and productivity tool suggestions to help you create a more productive working environment.
Marlize Laubscher, one of our inbound marketing strategists, loves this HubSpot ebook. She says, "It sometimes just helps you get through that mind barrier reminding you less is more and keep to the fundamentals - then grow on that."
Discover new ways to achieve marketing success and take your business to new heights. You'll receive a different piece of our exclusive infographic via email over 12 days, delivered straight to your inbox.
There's nothing worse than a poorly planned holiday campaign that leaves your customers wondering why you even bothered. Delight your customers with memorable marketing this year - and sign up to receive the 2019 calendar direct to your inbox in September - it's never too early to begin planning.
Our senior IMS and operational manager, Sarah, says, "I enjoyed this report from an agency growth perspective - it gave us good insight into where we are versus the global sphere, we're we're ahead and aligned, as well as where we need to improve."
Artificial intelligence is set to be the next industrial revolution - a game changer that could change the world and yes, take jobs too. Here's Darren Leishman's Madex presentation on the topic.

We also have a newsletter we send customers with breaking news and helpful content, but here's your chance to subscribe to this exclusive content, not published on our blog.
Follow our LinkedIn page for exclusive and unique articles from our company's thought leaders.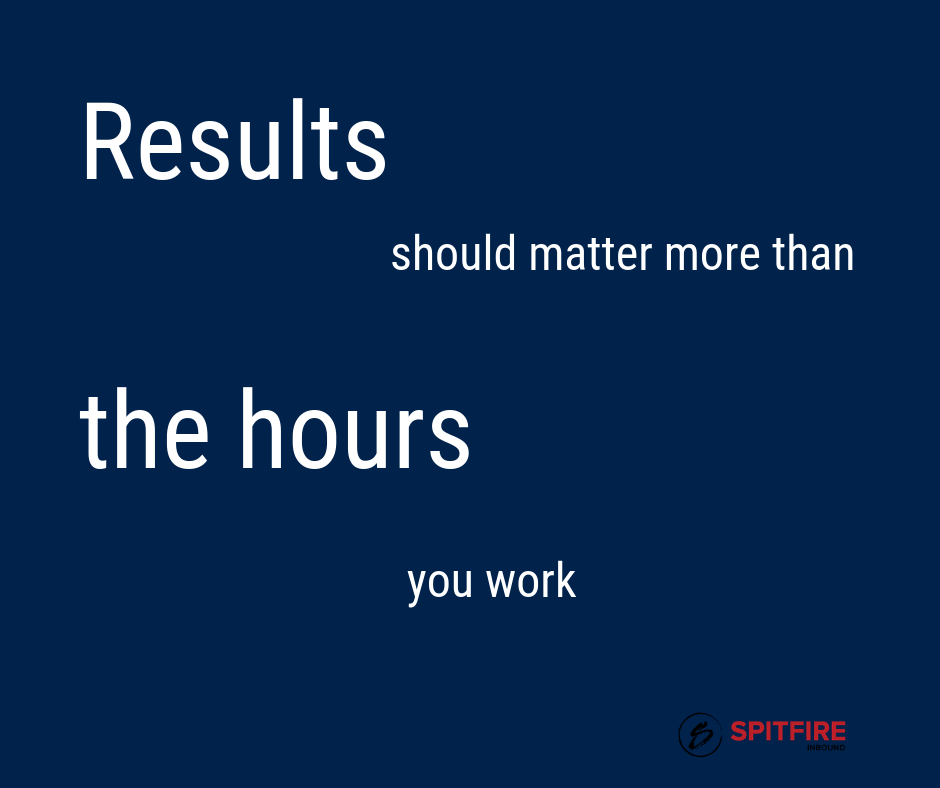 If you'd like some more hands on help with optimising your inbound marketing and sales enablement, contact us for a consultation.