Spitfire Inbound co-founds new international Digital Transformation Group (DXG) – a world-leading group of specialist HubSpot Partners
A world-leading group of specialist HubSpot Partners
The Digital Transformation Group, or DXG, brings together the combined capabilities of leading marketing agencies Spitfire Inbound, Markentive, Nexa, and Cognition. With over 180 experts and offices in South Africa, the UK, France, Dubai and Spain, DXG boasts a global reach and network that puts them in the top 1% of HubSpot Partner agencies. As a group of four leading digital agencies, DXG has the skill and scale to solve any marketing and sales problem, for any organisation, anywhere in the world.

DXG Super Elite Partnership
The core of DXG's offering is HubSpot-powered marketing and sales services, strategy, technology and brand consulting. With digital transformation taking centre stage in 2021, DXG aims to use its extensive resources and expertise to help organisations harness this power and bring truly transformative digital marketing services to industry-leading enterprise organisations around the world.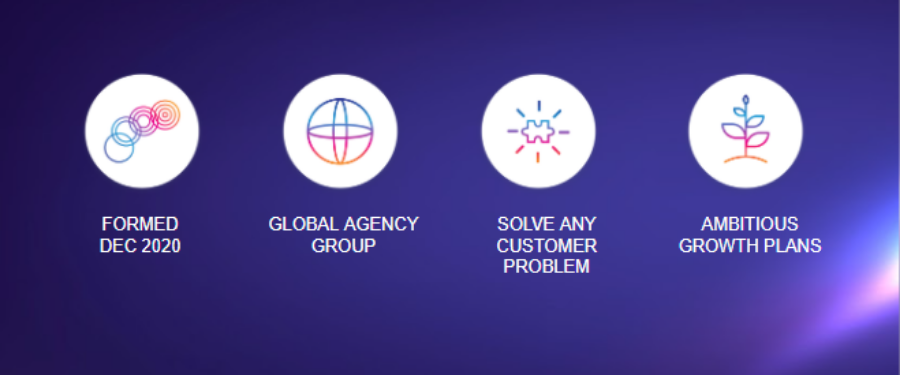 Darren Leishman, Spitfire Inbound Managing Director, had the following to say:
"Spitfire Inbound are incredibly excited about the opportunity to deliver high quality HubSpot CRM platform deployments across geographies, languages and industries. DXG is perfectly positioned to deliver on this promise."

"The partnership with equally, highly skilled agencies across three continents allows us to work closely with businesses to deliver on their digital transformation vision. The results and partnerships we will be able to deliver through the combined skills, experience and expertise of DXG is truly exciting."
Alison Leishman, Spitfire Inbound Strategic Director, added:
"The diverse and deep skill set and HubSpot experience of the Spitfire Inbound team is perfectly positioned to add incredible value to any business engaging with DXG. This is a great opportunity for our agencies to work together to deliver exceptional results for clients. I am excited to be embarking on this journey with our team and that of our partners."
Discover the people, process and philosophy behind the DXG Global Partnership at www.dxgconsultancy.com.