We've been inbound specialists for close to three years in a relatively niche market in South Africa, but worked with many international organisations and attended international conferences. Here are our South African lessons.
We've been inbound specialists for close to three years in a relatively niche market in South Africa, but worked with many international organisations and attended international conferences. Here are our South African lessons.
Inbound marketing can hardly be described as a new marketing technique anymore (officially started in 2005 by HubSpot co-founders Brian Halligan and Dharmesh Singh) but it is still relatively new and niche to South Africa.
Members of the Spitfire Inbound team have travelled to INBOUND in Boston several times, and we've worked with an increasingly large pool of both local and international clients. With this experience, and the team's incredible attitude to tackling any challenge, I spoke to some of them to see what they've learned from inbound marketing in South Africa.


Here are their lessons:


SARAH MILLS, SENIOR INBOUND MARKETING STRATEGIST
I'd say my biggest learning is that from a South African and in fact African point of view, we're well ahead of the international pack (with some awards under our belt!). I was fortunate enough to attend INBOUND 17 in Boston and there, in a large conferences with my inbound peers from all over the world, I confirmed that we aren't chasing, or catching up, we're actually trying to stay ahead of other inbound agencies. (And what a position that is to be in).
My peers and closest friends in some of the biggest advertising agencies both locally and abroad, confirm my belief in the Inbound Marketing philosophy, and those from the more traditional agencies are seemingly, and more often than not, in awe of what we do (which is both an opportunity and a need to make sure we stay ahead). That's a testament to both us and the Inbound Marketing philosophy itself.
Though Inbound in the South African context is still not a household advertising term in itself, we're slowly seeing agencies and big brands realise the need for deep measurement, actionable insights, and measurable returns. From a local lens, that's damn exciting because we've got it and we get it.


SHIRAN SUGERMAN, INBOUND MARKETING STRATEGIST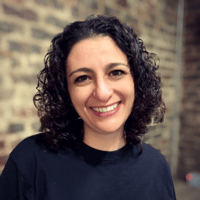 For me, I think the biggest lesson I learnt was the importance of a planned strategy not just for content but also for emails, workflows, everything - and that those strategies need to look beyond the first layer. If you're planning a workflow strategy for example, you need to see every possible journey of an individual in that strategy and think about exclusions that ensure you're not sending irrelevant content to the wrong person - and that someone moving from lead to SQL isn't seeing the same content repeatedly. You also need to think about how much content that person might want and ensure you're not spamming them. Inbound is about looking at the big picture and being able to see the journey of an individual in that big picture.
Another thing I've learnt is the importance of personalised marketing. I've always believed in marketing TO people and not AT them and using personalisation as part of your strategy allows you to do this. This is something that is becoming increasingly important in the South Africa market as traditional advertising, while forced to be 'clever' due to restrictions, has started to become white nose and we're seeing more people actively ignore it.
MARLIZE LAUBSCHER, INBOUND MARKETING STRATEGIST AND INBOUND EVENT SPECIALIST
I've learned that inbound marketing goes way beyond email marketing and automation. It's been a journey of learnings on how to align your sales and marketing teams, and how integral it is that the two should work together in all circumstances for instant eventing. In order to leverage your events and see some ROI from them you will have to have an aligned sales and marketing strategy.
Whether you are planning, attending or presenting at an event, you need to make sure you use this opportunity to build your brand, thought leadership and connect with some potential prospects.
Inbound marketing combined with eventing allows you to track and prioritise. It's very important at all times to keep your customer at the centere of everything you do so that they feel empowered and comfortable with you as a brand and a thought leader.
I've also worked with international clients. The biggest learning here was the amazing difference in online user behaviour compared to SA. South African markets still enjoy the odd phone call here and there as they still like the human element to purchasing. Whereas on the USA side, people prefer not to answer a phone, and would rather chat with bots and do everything online. Keeping in mind we've moved to a more online approach already. Inbound marketing has changed the online experience to also have that human element to it, but most importantly HELP you to make the right decision.
MARICELLE GOUWS, SOCIAL MEDIA SPECIALIST
Social media platforms constantly change - whether they're updating their algorithms or release new features and it's up to us, as inbound social marketers, to keep up with these trends in order to deliver high quality leads and great social results. However, what works for a brand internationally (e.g. lead gen forms on Facebook for our USA client generated a high volume of leads) does not necessarily work for a local client (e.g. our South African client had far fewer leads generated from lead gen forms on Facebook, despite using a similar strategy). South African social media marketers need to adapt their social strategies to fit the local market and get the best possible results. A social media strategy (especially when working with a variety of clients from different demographics) is never ever set in stone.
NICOLE SENGERS, SENIOR INBOUND MARKETING STRATEGIST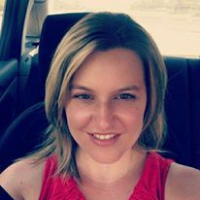 While the rest of the world faces a challenge of marketing to millennials, there is a parallel challenge in South Africa with marketing to what some have coined as Afrilennials... a term that is surprisingly accurate, seeing as our millennials are not just agitators for change, but are also those who understand that knowledge and learning will drive that change. This thirst for knowledge and learning presents huge opportunities for inbound marketers in a South African context.
However, marketing to these Afriennials who love learning doesn't mean that it's any easier to get them to read marketing content! Though this generation has a passion to read and absorb info, they also don't want to be sold to - the moment they feel the content is pushing a product, they will bounce or unsubscribe, this means that we need to be providing content that is relevant and helpful upfront and earning their trust first.
While I don't have an answer to it, one of the lessons I am still learning is how to market to all the cultures and languages in South Africa. We tend to do business and market in English... but as a multicultural country with many languages and diverse traditions... I think we have a long way to go and a lot to learn about this...

JENNIFER VIERA, INBOUND MARKETING STRATEGIST
I have learnt the following:
The human element of inbound marketing: it's not about a simple target market (placing our customers in a box based on demographics) but capturing the very essence of your customer's dreams and needs - inbound has taught me that it's possible to be there for the customer and help solve their problems.
Inbound has taught me that in order to succeed, you need to provide the client with the opportunity to choose their own journey and own way of interacting with them. Give the power to your potential clients and work around them instead of making your prospects fit a mould!
So how do you achieve this? Research , research and research - digital offers an array of opportunities to research consumer behaviour and it is possible to capture ROI for both online and offline activities through online metrics (HubSpot campaigns, tracking etc.)

SAMANTHA STEELE, CONTENT DIRECTOR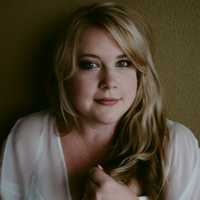 There is a lot to love about South Africa and one thing I've learnt is that, whether from the USA, Middle East or South Africa, clients appreciate well written, well researched content! I've also found that because there is so much content available to all online, it's really important to keep in mind that most of that content was written for Americans. With our clients, I and my writers are really cognisant that we're writing for a local audience (depending on our buyer personas), who might not have access to all the resources available in a similar piece of content written in America. We've also found that across our client base, the hyper-local content does really well - partly because it's so rare. Specialising your content geographically is a great opportunity.
TREVOR VAN RENSBURG, COMMERCIAL DIRECTOR
Throughout my career, it has been evident to me that South Africans push the boundaries. No matter the industry or the context, we are always looking for ways to extract maximum value for our clients and ourselves.
This applies to Inbound Marketing and the usage of HubSpot software too.
Whenever I chat with other agencies elsewhere in the world, I'm always struck by how narrow their service offerings are. Perhaps it's because our market is smaller and in some cases less advanced, but we don't limit ourselves to specific geographies or industry verticals. Instead, our clients (both B2B and B2C) are incredibly diverse in nature. When it comes to the tech stack, we also find innovative ways to extend the functionality of the software by customising it for multiple use cases. So, in our agency, we use HubSpot's deals pipeline to manage our content development process; and more and more we're assisting clients to turn the admin nightmare of planning and running events into a much smoother process.

ALISON LEISHMAN, STRATEGIC DIRECTOR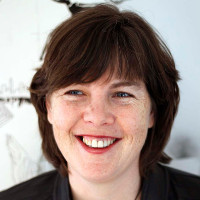 Inbound marketing is not a magic trick, it is not a quick fix, it is not the solution for every business and every product. I have learnt that inbound marketing works best when you have a true collaborative relationship with your client and with their traditional and digital agencies. I believe that a large component of onboarding a new client to inbound marketing is around educating and empowering them with the knowledge to understand the methodology and its potential for both increasing and retaining customers. This is not a learning applied only to South Africa, but it is something that I think South Africans in business are making a key focus - getting teams together to be working together towards a common goal.
The HubSpot software allows us to provide clients with the data necessary to support their on and offline marketing and sales activities and decisions. My second ey learning that I always share with the team and with clients is that when you are using data you need to make sure that you are looking at more than one set of benchmarks. The majority of the benchmarks provided for inbound marketing are based on international data, of which the South African data is only a small component. It is important to use these benchmarks in context: the context of what is happening within the country, the industry and your company. The context of your performance over time - month on month and year on year. The impact of seasonality on your marketing and sales. The context of your goals. Always interrogate not only the data, but also the goals and the context.
The first INBOUND I attended in 2015 had a key message regarding marketing being not B2B or B2C but H2H - human to human. This remains a core principle of inbound marketing. You may have technology, you may have automation, you may have AI but you always need to be focusing on understanding and learning from the diverse group of people you are communicating with. Remember the core message from the inbound methodology content in context - always focus on building a strategy that focuses on delivering the right content to the right people in the right format and the right place at the right time.
DARREN LEISHMAN, MD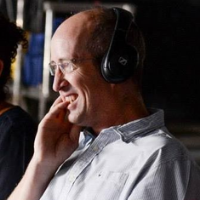 Inbound as a concept is not widespread in South Africa. Internationally, inbound is seen as a marketing discipline but this is not yet the case here - inbound marketing, sales and services is still in its infancy. Components, such as SEO, social media, content marketing, digital marketing and email marketing, all fall under the inbound umbrella but in South Africa are still seen by the majority of marketers as stand alone services.
Marketing automation is a key component of inbound marketing and South African marketers are battling to put it all together and understand what will give them the biggest impact. Marketers are overwhelmed by the volume of new channels and new methodologies, and this clouds their perspective and stops them from focusing on the objective of helping organisation grow through effective communication.
A key learning is that Inbound is the most effective way to drive integrated marketing when it is done in synergy with people that understand the objectives and those objectives are clearly communicated across the business and to the agency supporting the business. This results in a cohesive environment where you can analyse user and customer behaviour and understand their online as well as offline behaviour. This allows you to develop deep insights and produce more effective, lower cost marketing campaigns. Getting that alignment is hard work and requires a strong marketing leader in the organisation to pull it all together.
If you want some help improving your marketing efforts through inbound marketing, get in touch today and we'll take everything we've learned and use it to help grow your business.
Or take a look at some of our useful inbound marketing resources.