Conversational marketing: are you using this powerful method to bring your business more sales?
HubSpot's Sabine Schmidt delved into the latest marketing, sales and service trend at the Johannesburg HubSpot User Group (HUG). She explained to the audience that, "Conversational marketing - in other words, live chat or a chat bot - is the quickest way for someone to get in touch with your brand. It's very targeted and can be easily customised in a short time frame. This is what people are looking for nowadays."
Sabine works as an Implementation Specialist (IS) at HubSpot Dublin, and has been learning about and implementing conversational marketing best practice with customers from all over the globe.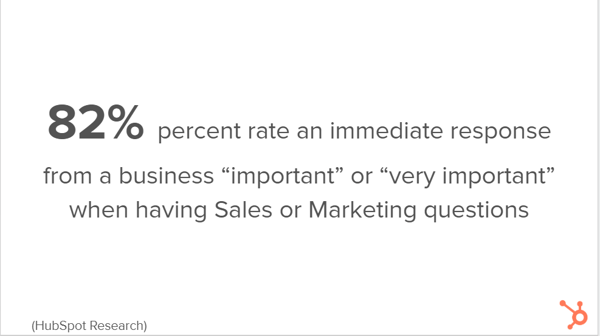 Slide from Sabine's presentation
We'll go into her talk and the methodology in more detail below, and we've added a handy checklist for you to download and use to get your conversational marketing set up and optimised for sales.
Why does conversational marketing work?
"People are impatient and speed is key," says Sabine. "82% of people rate a speedy response from a brand as important as they don't have time to wait in a phone queue, or for an email reply." This applies to both sales conversations, where people are looking for quick replies to their sales queries, and service, where people want fast solutions to their challenges.
In essence, the customers and prospects of today expect a fast, personal experience from brands and are disappointed when they don't receive it. This means that excluding chat from your brand experience is not neutral for customers - it could actually have a negative effect on your buyer personas.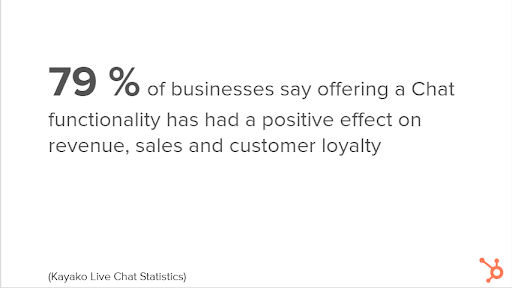 Slide from Sabine's presentation
Challenges of implementing conversational marketing
In a word: resources. Many companies look at the opportunities that chat offers and want to implement them immediately - after all, who doesn't want more sales, or delighted customers! The challenge that many brands face is having staff to man the chat functionality, especially when this is expected to be "on" 24/7.
Sabine offers several solutions to this problem:
Have a chat strategy: Think - what do you want to get out of your chat options? In the context of this blog post around driving conversions, it would be more leads - but it could be self-service, for example.

Become very targeted with your chat windows: In light of your strategy, don't have chat open on every single website page. Choose the most strategic pages that align with your chat goal.

Set up chat prompts: Trigger chat windows to open to certain prospects based on certain actions - for example, at the thank-you page of a content offer, or after they've viewed a certain number of pages.
Optimising chat to drive sales
If you're using chat or conversational marketing to drive sales, there are several ways Sabine recommends to optimise your chat to drive leads, conversions and sales.
Train your team in inbound sales and consultative selling. Your chat tool shouldn't immediately go in for the 'hard sell'. It needs to build a personal relationship with your prospects and look at their needs before suggesting a product.

Make sure your entire company is on board with the different lead qualification metrics, so the chat consultant that deals with the first contact, and the sales person that needs to close the deal, have the same understanding of an MQL (marketing qualified lead) and SQL (sales qualified lead). This is key as you don't want to waste the sales team's time with poor quality leads.

It's also important to clarify the disqualification metrics - get rid of the poor fits as soon as you can to save everyone time.

To target the people most likely to actually buy from you, be savvy about the placement of your chat windows. Sabine recommends opening up chat windows on, for example, product pages, and thank-you pages for decision stage content offers.
With Sabine's insights, it's easy to turn conversational marketing into the tool your business needs.
Now that you know the basics of how to use conversational marketing to drive more sales, download our checklist to implement this in your business.
Want to learn more? Read our post on whether you are ready for live chat or explore our inbound marketing services.