In March 2020 as the world geared up for a pandemic and prepared to go into a global lockdown, Spitfire Inbound and our clients, along with the rest of the world, were faced with some difficult challenges. However, by the end of the quarter through implementing a customer centric inbound strategy, we saw some great results.
In March 2020 as the world geared up for a pandemic and prepared to go into a global lockdown, Spitfire Inbound and our clients, along with the rest of the world, were faced with some difficult challenges. However, by the end of the quarter through implementing a customer centric inbound strategy, we saw some great results.
By swiftly and strategically adjusting our approach, while remaining completely customer-centric, we saw a massive uptick in metrics. These include an 80% increase in New Sessions and an unbelievable 379% increase in New Contacts. But moreover, we showed incredible support to customers and staff members alike. Our online number of customers engaged reflect this with an increase of 221%!
Our MD, Darren Leishman, and Strategic Director, Alison Leishman, had the following to say about it.
"We quickly identified an opportunity for us to further delight our customers, to be genuinely helpful, provide strategic support, and assist our clients from a business perspective. We knew we wanted to help them adapt and change."
The challenges
1. Staying connected
One of the biggest challenges we faced was how to stay connected with customers when face-to-face was no longer an option. There was also the question of how we should solve the same problem for our customers and their customers.
2.

Shifting to digital
With the lack of face-to-face interaction and communication, came the two-pronged challenge of firstly, internally shifting to a fully remote team, and secondly, helping clients who weren't digital ready to adapt and move their businesses from offline to online within a very short space of time.
3. Enabling and delighting customers
Without being opportunistic, but rather being genuinely concerned about our customers, we made it our mission to enable, support, and delight our customers during the uncertain times.
The solution
Shifting to digital services and technologies
By becoming agile and flexible very quickly, we were able to become more available to our customers. Spitfire has always had a remote working culture but have never been fully remote - some people just prefer to be in the office. We had to support staff members and clients who were not previously remote workers. We achieved this by further and fully adopting digital technologies, such as:
Overwhelmingly, the hero technology was video. It allowed us to carry on being a face and not just an email or voice.
Aligning and implementing our content strategy
Any strategies or workshops that were booked during the quarter weren't postponed; rather, we took them digital, relying on video technology to facilitate this. We were very aware of not being tone deaf to people's realities during this period and paid specific attention to this - for our staff and for our clients.
Optimism in the face of adversary
By being cautiously optimistic, and applying different ways of doing things, we remained able to fully function as a company, as well as be a support system for customers.
Lockdown landing page
We created a "lockdown landing page", dedicated to sharing fun activities. We knew that as a team, we needed to ensure everyone felt connected. So we started doing and sharing daily fun activities. We knew we weren't the only ones feeling this way and we wanted to share our fun activities with everyone which formed a part of our social media strategy.
The landing page consists of fun content, like:
Online games, quizzes and puzzles

Downloadable adult colouring doodles

Photo contests

Remote working tips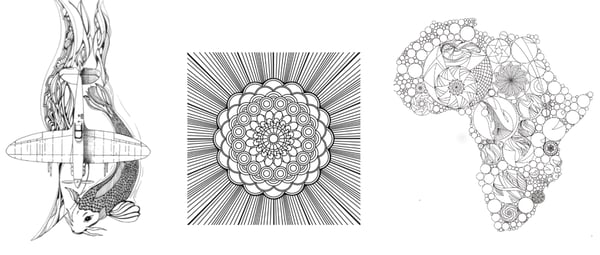 Some of the adult colouring doodles, courtesy of Spitfire Inbound MD, Darren Leishman.
Spitfire Inbound Academy
We accelerated the rate and frequency of our newly launched Spitfire Inbound Academy. We had several paid courses planned for the year, but when lockdown happened we knew we wanted to use the Academy to help. We switched our strategy to implement a series of "Staying Connected" webinars alongside the HubSpot based training we offered. In total, five webinars/ training days were held with a NPS score of nine.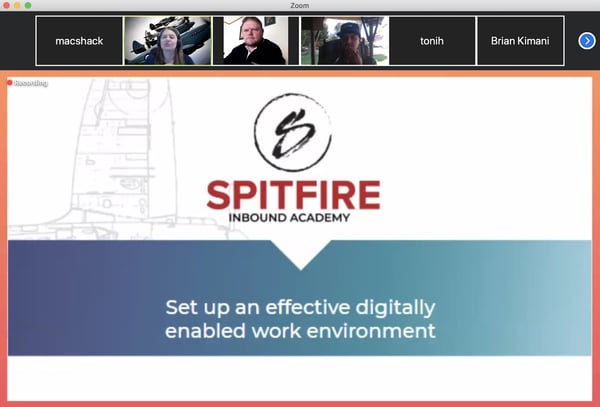 Staying connected with staff and customers
Each IMS recorded a video using Vidyard for their clients. These were personalised messages, letting them know that we were available via the clients' preferred communication platform.
The response from clients was overwhelming. They loved the videos, and virtually every video email received a number of messages back.
The results
Overall results for the period (March 2020 - May 2020)
Sessions increase of 80% year on year

Contact increased by 379% without paid media and 277% with paid media

Importantly there was a 221% increase in customers engaging with us online - customer page views increased by 40% and the number of emails that they engaged with increased by 48%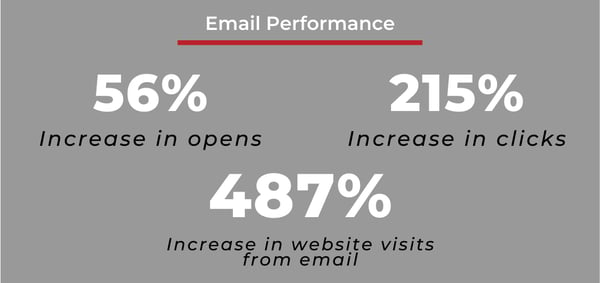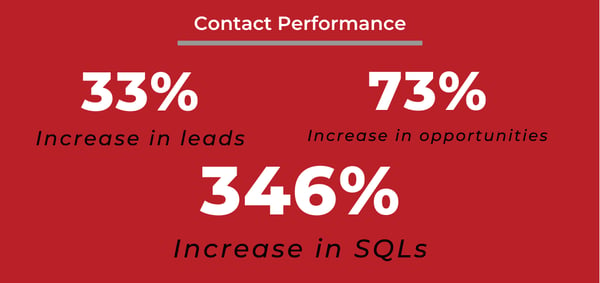 Customer Satisfaction Survey results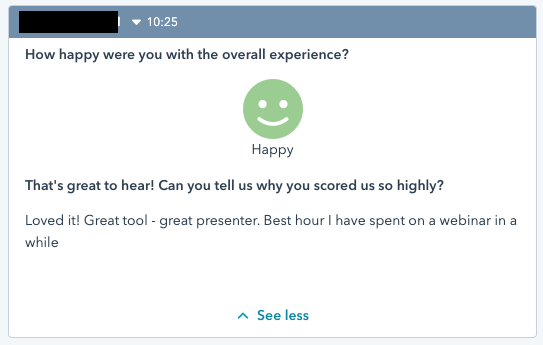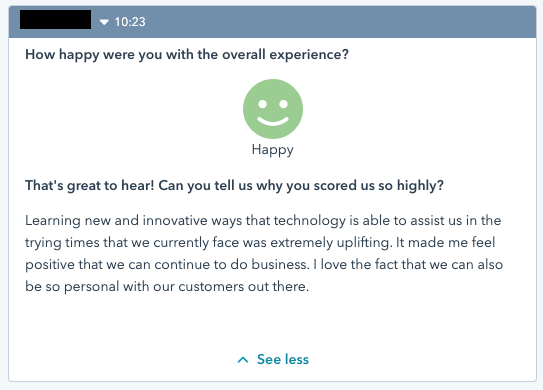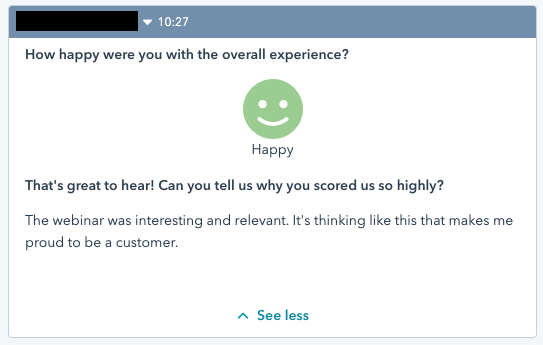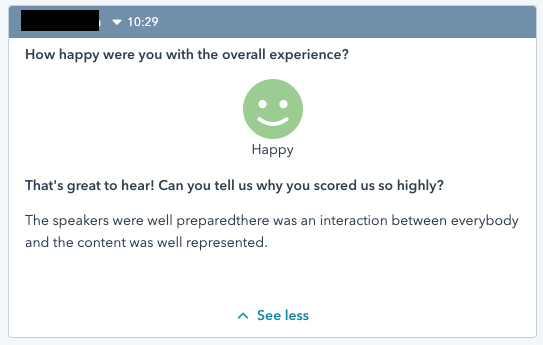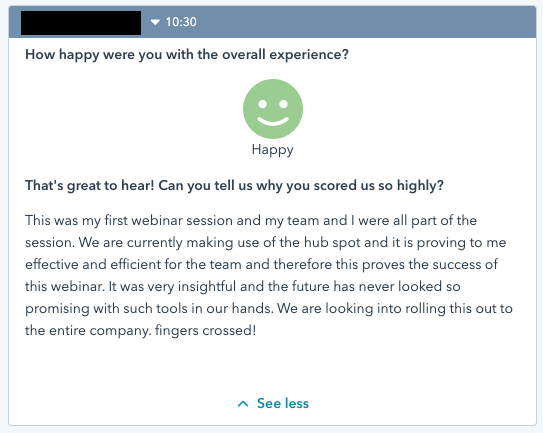 Impact
By facing the challenges that a global crisis created head on, it allowed us to experiment with new ways of doing things. It required bravery and learning, but by being flexible and agile in the approach, it allowed us to get the flywheel spinning faster.
"Learning new and innovative ways that technology is able to assist us in the trying times that we currently face was extremely uplifting. It made me feel positive that we can continue to do business. I love the fact that we can also be so personal with our customers out there." - Toni Herbst, Suzuki Auto SA
As a whole, our intention was to help staff and clients alike. As a team, we had to collectively develop new, responsive strategies, find creative solutions for clients and tailor product offerings to a virtual environment.
"We did true inbound. By providing helpful and informative video and text-based content, we sold more. We grew our business. This proves that being useful and helpful are the most efficient ways to sell." – Darren Leishman, MD Spitfire Inbound
Clients were able to lean on us for more than just marketing – we've helped them to keep as much business continuity as possible and teaching customers best practices for remote working as many were forced to adjust overnight.
Moving into the remainder of 2020 Spitfire will continue with our free webinar series and product updates on a regular basis, in some cases partnering with our customers to give them the opportunity to share their expertise in their niche areas. We have reintroduced our paid webinars to build the knowledge of the application of HubSpot amongst attendees and as the economy reopens and new challenges arise, we will continue to work together as a team to add value.
"It's thinking like this that makes me proud to be a customer." - Megan McDonald
When your customers share feedback like this - you know that you shouldn't stop!
---
Register for Spitfire Academy news and webinars