Working remotely and collaboratively in the digital space is an increasingly practical option for both offices and client relationships. Here are our favourite collaborative tools to make that a reality.
Sitting in traffic for two to three hours a day so everyone can work alongside each other in cubicles is - let's face it - not an efficient way to spend your time. With the movement towards flexitime instead of a rigid 9 - 5 work day, working collaboratively in a digital space is key to the modern office.
As trends analyst Dion Chang writes, "The concept of flexitime was spawned way back in the 1970s, but it is remarkable that most corporate companies still don't embrace the idea, even though technology enables us not only to work flexible hours, but also to work remotely."
With the Internet of Things expanding rapidly across the globe, companies are finding working remotely a question of when, rather than how.
Here's a list of our favourite online collaborative tools to bring you into the 21st Century.


We have experimented with several options for a solution to our need for collaborative document storage. After trying Dropbox, among others, we chose Google Drive. It's an excellent online storage facility that's easy to share in and collaborate with. With access to the ever-useful Docs, Sheets and Slides, users have up to 15GBs of free storage.
Share and edit documents live with simultaneous users - no more wondering which version of a document is the correct one - which allows for true collaboration.
Another great feature offered by Google Drive is the ability to open any file in formats not supported by your device or PC – it merely searches the web browser and opens the correct programme in which to view the file. Amazing!


As a team using Gmail and Drive, Hangouts is a natural fit for us - they integrate perfectly and work well across multiple locations. Another favourite by Google, this is our favourite tool over Skype when meeting with a team because of its screensharing and presenting modes, though holding effective meetings with a remote team takes some practice and discipline (look out for a future post on how to manage an online conference call!). If your team is spread out then Google Hangouts is worth looking into (although I'll admit, nothing beats the Skype emojis.)
Hangouts makes it easy to present, share files, make video calls. If you have Gmail and use Google Calendar, a Hangout is created for each meeting booked. Join for free; available for PC and mobile devices.


Described by Small Business Trends as an "instant messaging and collaboration system on steroids", Slack not only allows you to chat within your team from anywhere and share files by dropping and dragging, but it also offers integration with a host of other systems, such as Google Drive, Twitter and Trello, allowing notifications across various platforms to be directed to one, easily accessible place so you don't have to constantly switch between apps!
You can join for free for an unlimited time or choose from a few tiers of monthly fees for more benefits, such as group calls and larger storage space.


If lists and post it notes make your toes tingle, Basecamp is for you – a free, hugely successful collaboration tool that organises your projects and tasks into projects, teams and to do lists with deadlines. Excellent for both personal and team organisation, in just one glance you're able to see which projects are being worked on and by whom, track timelines, schedules and completion.
The visual interface and flexibility make this tool a must for any project management team and it's available across all systems and devices. Though most of our team has their notepad and handwritten To Do list by their side (we're creatures of habit), this is an excellent way to manage projects and keep track online.
Like this? Read our list of 6 Practical Productivity Apps.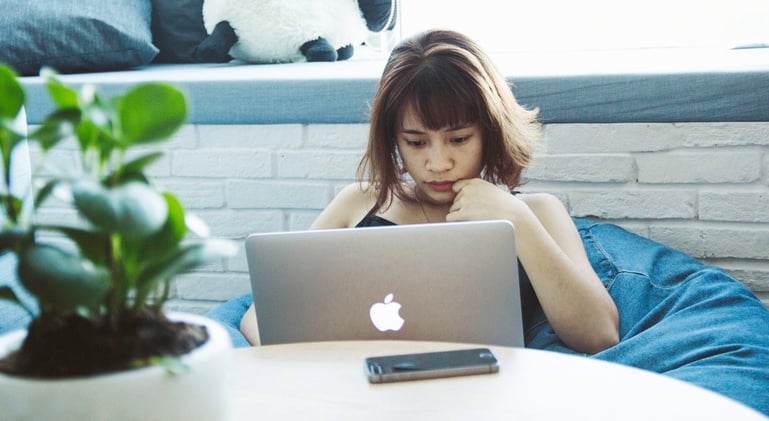 So what does this all mean for you and your company?
It means that you can work with anyone, no matter their location in the world, collaborate with the best talent available and efficiently manage a happy workforce and workload where excessive emails and time-wasting meetings are a thing of the past.
Was this post useful? Subscibe to our blog to get update on the world of inbound straight to your inbox.