Find out how to turn a social interaction into a sales opportunity with the right approach to social interactions.
It's possible to turn a social interaction into a sales opportunity, it's the way you approach the interaction that's the key. Read on to discover the approach we use that has helped us succeed.
A couple weeks ago I found myself having a conversation with my neighbour about a problem in the area. I wasn't looking for a client, but when our interaction turned to a conversation about our shared interests and he asked me about my work, I knew that if I used the right approach, I had an opportunity to influence his understanding of inbound and potentially make a sale. So, I listened. I tried hard to understand the challenges he was facing at work and what they needed. Once I understood his problem, I told him the story of how Spitfire Inbound came to be and what it is that I love about the industry... and at the end of it all, I was showing him how we could help.
To me, this is the best interaction you can have with a potential client - it's genuine, personal, and builds trust. I find that many people switch off and stop working when they are in social environments, as if the only social space to be selling is at a networking event. But this is one of the ways salespeople fail. In reality, great salespeople follow one basic rule… Always. Be. Helping!
There are several ways to achieve sales success - use great sales tools, align your efforts with your marketing team, and leverage every social interaction. Here are the key elements of my approach when I have the opportunity for a social interaction:


Stay Curious
Knowledge truly is power. When it comes to social interactions, being curious is vital. The more info you can gather from people, the internet, movies, the more insights you have into the world. Being curious also makes your mind observant and allows you to spot new ideas easily. In this mind frame, you'll be more trained to think on your feet which is an invaluable skill to have for any salesperson.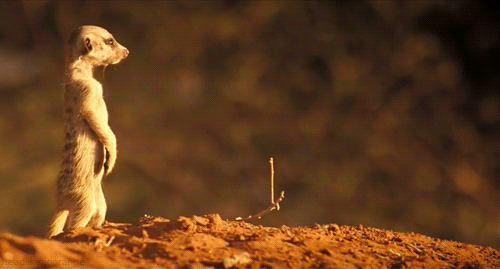 Show genuine interest in them
Here's the reality, people don't really care about the perfect hole-in-one you got 12 years ago. When you're trying to influence someone on a social level, you need to show interest in them. If you show interest in someone, they will show interest in you. Like my interaction with my neighbour, the opportunity for a sale came from listening actively and being genuine.
But it's not just about showing interest, you also need to be genuine about that interest. Don't shut off when they're talking and pretend to be interested, make sure you take in every answer you get. Remember, this is another way to stay curious and the information you get from the person you are talking to (no matter who they are) could give you the personal insights you need to start a social interaction with someone else.

Pick your opportunities wisely
You may think that schmoozing a potential client at a rugby game is the best way to build a relationship, this works for some people but I find it really difficult. Social interactions require one important thing… being social and I'm not particularly good in at big crowds. At a big event like a rugby game, people want to focus on the game and enjoy the event - and so do I.
You need to find the space that works best for you and for the client, again this come from listening actively and responding accordingly. If they're not in the right space to talk business then don't. Allow them to lead the conversation and ask questions that will help you be more informed about them as people.


Find your community (and use them)
Word of mouth is the best form of advertising in any business. In fact, according to Nielsen, 92% of consumers believe recommendations from friends and family over all forms of advertising. And a social interaction with a business community is a great way to get people talking about you. Remember, as a salesperson, you are the brand when you are out. So you want people to talk about you and recommend you to others.
So, how do you use these communities in a successful social interaction? By leveraging what you don't know as well as what you do. Not sure how to solve a problem? You're never alone in your struggles, chances are there's someone out there who has had or is having the same problem. Rather than pretending you have an answer, share your problem with your community. You'll end up building valuable relationships and you might just get a problem solved - and if you're the one who has already solved a problem, you'll have built a relationship on trust.


You want to work not network
A networking meeting is a superficial interaction. People know that you're just there to get business contacts, sell something, and build your career. So the people you meet there are less likely to feel like you actually care. Rather than attending any networking event you can, try selling no matter where you are. Any interaction you have with people is an opportunity to learn and help, if this results in a sale, that's a bonus. As mentioned in the previous points, people want a genuine interaction. They want to feel like you really care about their problems… and for them to feel this way you have to actually care. So a social interaction is not about networking - it's about working, listening, solving problems.


At the end of the day, you need to approach every social interaction with curiosity. So, remember to always be prepared and listen more than you speak. Be helpful and the sales will find you. Stay Curious.
Ready to take your sales to the next level and achieve sales success?
now.