So you've decided to start working with a qualified HubSpot agency? That's great! Clearly you've already answered the question as to whether your business is a good fit for inbound marketing, and decided that it is. If so, welcome to the world of Inbound marketing – you're in good company!
So you've decided to start working with a qualified HubSpot agency? That's great! Clearly you've already answered the question as to whether your business is a good fit for inbound marketing, and decided that it is. If so, welcome to the world of Inbound marketing – you're in good company!
Or perhaps you've already embarked on your inbound journey by yourself and know that you need a bit more help or support, and want the right agency to help you.
Alternatively, you might already have an inbound agency, but they're struggling to deliver the results you expected.
Whichever of these scenarios applies to you, this list of questions should help you choose an agency that's right for you.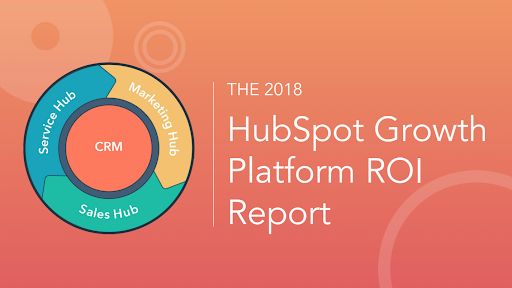 Image from hubspot
The world of inbound marketing is growing massively, partly because of the amazing results – huge increases in website visits, leads, conversion rates, and sales as this HubSpot ROI report demonstrates – and partly because the world is changing and the only way to get and keep clients is by meeting or exceeding their expectations by providing helpful advice.
How do you choose the right agency to help you?
Now that you've decided to embrace inbound marketing the hard work begins: how do you choose the right partner or agency to help you along your inbound journey?
It's understandable if you're struggling to decide who to choose. After all, there are at least 3,307 certified HubSpot agencies and consultants (and counting) with specialisations across 37 industries, including a variety of 26 different services, covering 39 languages. That's why we've produced this blog post – to give you a list of the non-negotiable questions you must ask before hiring your HubSpot agency.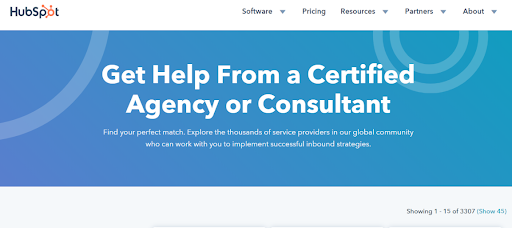 Image from hubspot
You see, not all agencies are the same. It's not just about whether they have the credentials or the experience, it's not just about their industry fit (although sometimes it is) and it's not just about the promises they make you. By asking these questions you will be able to determine whether the agencies you have short-listed are the right match for you.
Here's the list of essential questions to ask your prospective HubSpot.
CREDENTIALS
1. As an agency, what results have you been able to demonstrate for clients like me?
2. Can I speak to 3 of your customers?
3. What is the most innovative piece of work you've done using HubSpot?
4. What HubSpot certification level do you have?

How many people in your business are certified?
How deep does that go?
Is the person working on my account properly certified?
5. Has your agency received any 3rd party recognition for the work you've done, like awards?
6. How should I benchmark what you do, compared with other agencies?

What do you do differently?
How do you measure that?


CUSTOMERS
7. How many of your clients have stayed with you for many years?
8. How many of your clients are on retainer vs. project work?


BRAVERY LEVEL
9. Are you brave enough to say "no" to the companies you can't help?
10. Will you give me what I need, not just what I want?
11. Will you look at my tech stack and advise me on what software I need, based on what I already have (and exclude the technology I don't need)?


PROCESSES
12. What is your strategic process and what outcomes should I expect to see along the way?
13. Timeframes: how long will it take me to get up and running?


TEAM
14. Who's going to be in my team?

How experienced are they and how likely are they to have a relationship with me for the long term?
How do you invest in their ongoing knowledge gathering?
How do you train them?

Do they go to Inbound / HubSpot meetings / events?
Do they sit in on remote advanced training?
15. How do you keep growing your team while making sure that new people have the necessary expertise to help me?
16. What happens if my account manager leaves your business?

What is your process to ensure I will always get the same standard of quality and expertise from your agency even if people in the team change?


UNDERSTANDING OF TECHNOLOGY
17. Will you advise me on how to use my existing technology more effectively?
18. How do you and your team keep on top of the latest technology?


COSTS AND COMMITMENTS
19. How much will it cost?
20. What's included and excluded?
21. Do you have service level agreements (SLAs) that I can use to measure you against?


ADVICE – BEYOND JUST HUBSPOT
22. What internal resources do I need for success:

What do I need to make the project successful?
What do I need to make inbound marketing successful?
23. Do you love inbound? And, if so, why?
24. Are you prepared to invest in my success?


In conclusion
These are just a few of the many questions you could ask your prospective inbound marketing agency but we think they are some of the most important. Now, before we go, here are a few extra points to think about.
With HubSpot you can get exactly the package you require. You don't need all the bells and whistles straight away and you don't have to go all-in with tools you're not yet ready for. Secondly, don't get the stuff you don't need! Rather, get advice about how to work with the technology you already have. It is possible. Thirdly, the right agency will be brave enough to tell you if you're not a good fit for Inbound Marketing – or if inbound marketing just won't help drive your business forward in a cost-effective way.


Lastly, a bit about us
Spitfire Inbound has been around for a few years and while we don't mean to boast, we aren't just a HubSpot Platinum Partner, we've also won their illustrious Impact Awards four times. Twice as grand prize winners for EMEA: firstly for our inbound growth story in 2017 and, more recently, for having the Happiest Customers across the whole of EMEA in 2018. This year we have recognised in the Impact Awards for Q2 2019 for Grow Better: Marketing Enablement as well as Website design.
We know that we might not be the best fit for your business but if you've checked out our blogs, downloaded a few of our resources and like what you see so far – get in touch with us. We'd love to have a chat and see if we can help you out.
Good luck with the rest of your inbound journey!
There is a lot to consider before choosing a Hubspot partner agency. Contact us to speak to one of our inbound marketing strategists to help you choose the right agency for you.