Our CEO Darren Leishman attended the 2018 HubSpot Partner Summit, this is what he had to say about why you should choose HubSpot and the future of the inbound marketing space.
When we made the call to go all in with HubSpot in 2015 it felt like a really big decision, a leap of faith if you like. We did our homework, but we still had some doubts about the product and if it would work the way we wanted it to, or not.
One of our key considerations was - who is going to be relevant to the market 5 years from now? It's a tough one to answer but after doing extensive research, we felt that HubSpot was the most innovative in the space and that the culture of the business aligned well with ours, and so we took the plunge.
3 years on and I have just completed the HubSpot EMEA Partner Summit and have to say I am even more convinced today that we made the right choice.
HubSpot continues to innovate at an alarming rate, they are driving the industry forward with a team of creative, innovative and passionate experts who are well funded and driving to make HubSpot the number one marketing technology (martech) platform in the world.
When we started our journey I looked at the 2015 Martech resource created by Scott Brinker from www.martechtoday.com. As you can see below the number of options available to marketers continues to grow at an ever-increasing pace. So how do I as an agency owner or you as a marketer keep pace with a landscape that changes daily?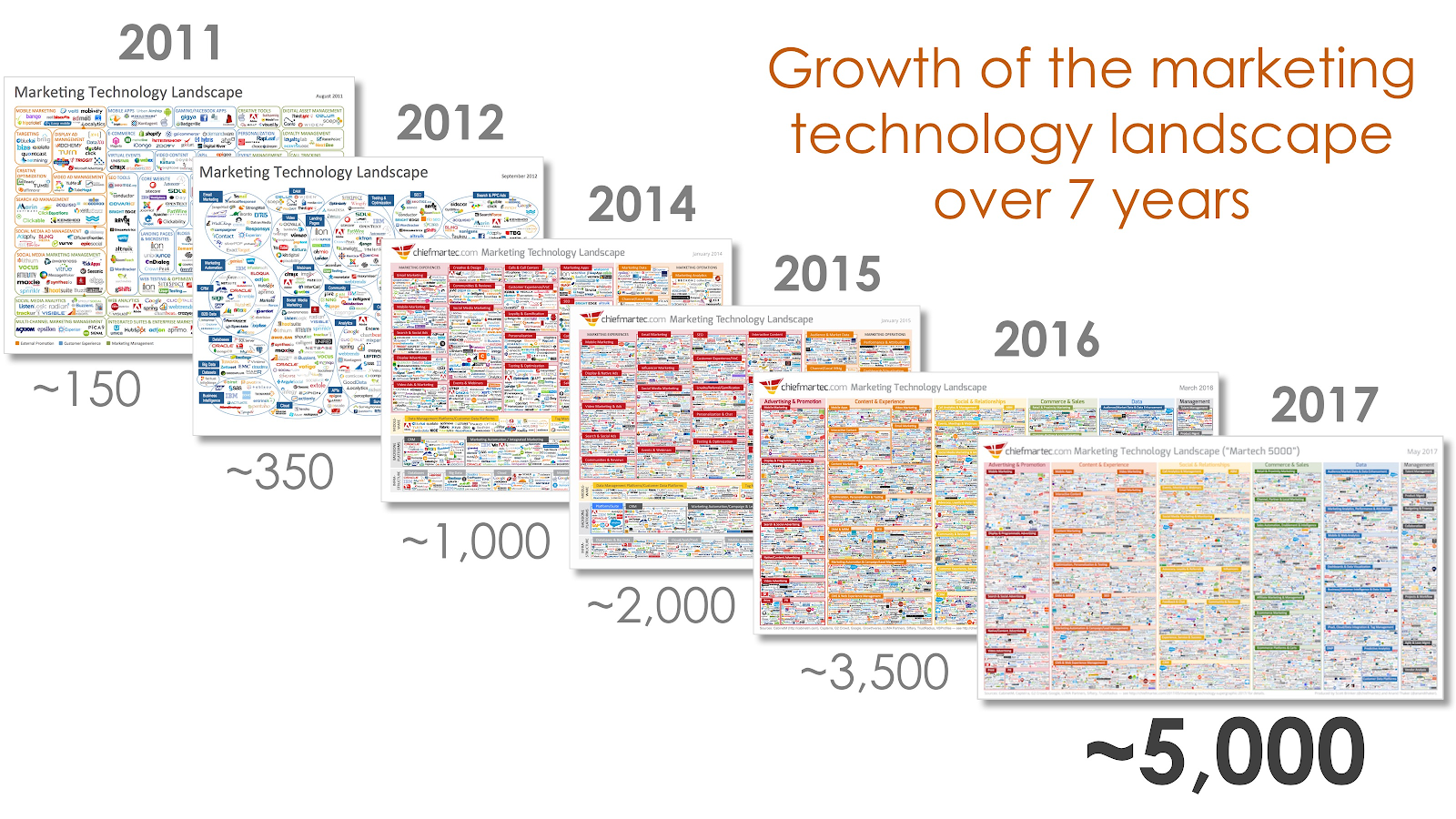 The short answer is I can't and really I don't want to. I want to be creating compelling messages and getting those in front of customers who have problems to solve and need our help. I don't want to decide about which social media network will be the next big thing because frankly I don't have the time or resources to do it right.
HubSpot on the other hand make it their business to understand the landscape, in fact they are now creating the landscape, and as a Partner Agency we have the privilege of sharing in their very well informed insights. In fact the guy who put the above graphic together now works for HubSpot and is instrumental in developing the HubSpot ecosystem. I got it straight from the horse's mouth, Scott Brinker affirmed my decision 3 years ago, and today he is playing a key role in the growth of HubSpot.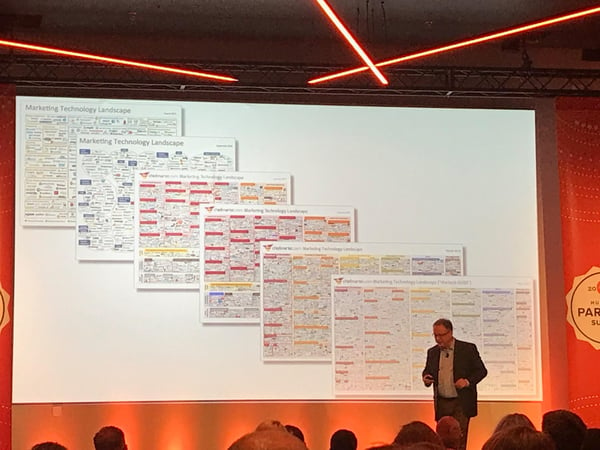 When a landscape is really tough to navigate you need a guide who knows the intimate details of every hill and valley to lead you to your destination.
In my view the HubSpot team are not only well informed but they are charting new territories in our industry. They are the Columbus' of our digital world and I trust them to explore the way and guide us safely to even greater success.
In the final session of the summit Brian Halligan (HubSpot CEO) outlined the way forward for HubSpot and Inbound. He and co-founder Dharmesh Shah are committed to the long term vision of the business which is; "Help millions of organisations grow better". Brian's insights on how to do this:
Always be helping remains at the center of the methodology.

People are more sceptical of content, news, and the internet in general, our reputations will ultimately determine our success and therefore service and customer delight are critical for sustained growth.

The inbound industry is far from saturated, with the new offerings from Hubspot and the ongoing development the total available marketing has expanded by approximately ten times.

HubSpot's investment in R&D has grown by 98% - they will continue to innovate and will ultimately become the Martech platform of choice for B2B companies.
To find out more about the amazing new innovations and where HubSpot is going, book some time with me to talk about where you want your business to go.