INBOUND21 is just around the corner, and we've put together the ultimate guide with helpful tips from the Spitfire team and HubSpot Community to help you navigate and get the most out of attending INBOUND21 remotely
What's in store for INBOUND21?
According to HubSpot, "INBOUND 2021, is a fully immersive, online experience, that gives you access to transformative business trends, proactive conversations, and key actionable takeaways that future you will appreciate. Connect with leaders across industries and spark the catalyst that awaits you."
Since the COVID-19 pandemic, this will be the second year running that INBOUND will be held remotely, which means more availability for attendees to join in the learning experience - from the comfort of your remote working space, whether that's your home, lounge, or small, in-person office gatherings.
HubSpot goes on to say that the "sessions were built with remote work in mind, so you can learn from anywhere with audio sessions, meetups and on demand content."
As always, INBOUND delivers with a stellar line-up of Key Speakers, and this year we're excited to hear from Oprah Winfrey, Yamini Rangan, Brain Halligan, Dharmesh Shah, Spike Lee and Hasan Minaj.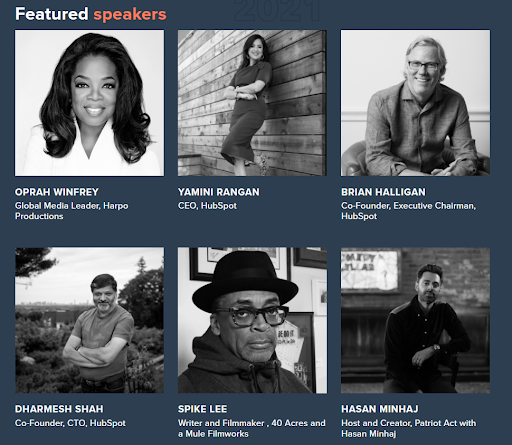 Some of INBOUND21's key speakers. Source: https://www.inbound.com/
The HubSpot community
The HubSpot community has been buzzing with people sharing their top tips on how to get the most out of INBOUND21 after Jenny from the HubSpot community team got the conversation going.
Spitfire team members also contributed to the conversation but we reached out to key HubSpot users around the globe for their insights too - here are some of their actionable tips:
Jenny Sowyrda
Community Manager at HubSpot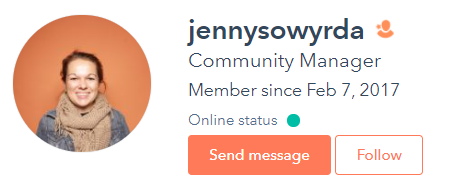 Taking notes is key - and having them in a somewhat organised fashion so you can refer to them later and remember what you were thinking in that moment!
Strategic Director at Spitfire Inbound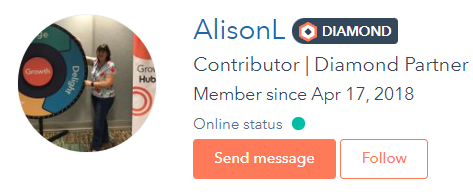 My tips are immerse yourself - let your clients know that you are at INBOUND21 or better yet 'take' them with you. Choose your sessions before hand and have a helpful format for your key takeaways. Note taking in session is crucial but at the end of the session spend 5 minutes capturing your key insights so that you don't get overwhelmed and they are are there to refer back to. I have 4 questions I answer after sessions:
What are my three (3) key take aways?
How can I apply this to business/country?
What could I explore further? Concepts, ideas, strategy
Takeaways for life
Marketing Manager at SchoolBundle


Online: Take screenshots of people in sessions that you want to connect with afterwards. This allows you to focus your attention on the session, without missing out on building a bridge to the other amazing attendees!
Director of Membership & Events at IMPACT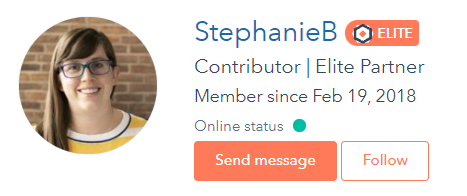 My tip is to take breaks from your desk! It's good for your eyes, back, and mind haha I recommend casting/airplaying your computer to your TV to sit back and watch some sessions in comfort on the big screen.
Head of Marketing at Odontonet


Online: Think and plan your own method of notes, remember to change your position (standing, sitting, ...) frequently, and start up new ideas that the talks have inspired you.
Strategic Inbound Advisor, Spitfire Inbound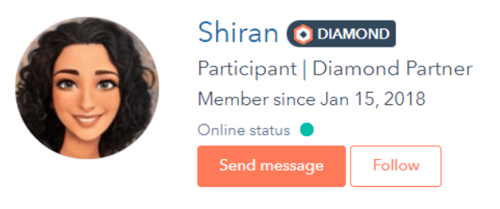 Have snacks ready! And if you're attending the online sessions get together as a group and discuss the sessions after to share insights and ideas.
HubSpot Specialist at Impulse Creative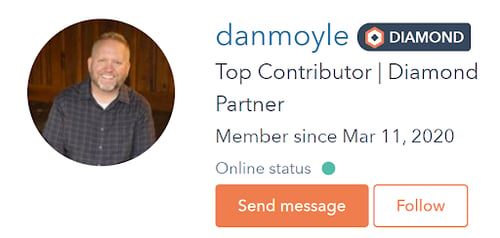 First thing's first: I miss in-person INBOUND. So. Much.
My tips:
Be flexible - if the session you're on isn't speaking to you, it's online... move along
Focus - even though you're at your desk, disconnect from work and focus on the session
Move locations - we're all digital and online and stuck in our spots today (even cubicles!) - if you move locations you may experience a renewed focus and feel like you're moving rooms
Network - I'm a fan of the event mantra, "The magic happens in the hallways" -- even though we're staring at our screens again this year, make sure you're connecting with others via chat/social - it's where the magic happens
Social Media and Digital Content Manager, Spitfire Inbound

Snacks & energy boosters are a must! You also want to be prepped before-hand. Have all of your stationery (notebooks, pens, highlighters and takeaway cards close to hand) and technology ready and charged (laptop, phone, screens etc.).
President at BizzyWeb

Whether you're in person or virtual, I like having a separate space to take notes. I use an iPad Pro and the Notes app to keep my learning organized - take a photo of the slide, add your thoughts underneath. Works slick.
From last year and our virtual, I encourage everyone to take advantage of the networking groups. I've made some fantastic connections by just dropping into the right rooms and sharing my thoughts. Get out there and share!
Our INBOUND21 tips
Plan your sessions ahead of time - think of any time zone differences and plan accordingly
Use the on-demand function to cover any sessions you miss
Write down your learnings & key insights
Find a comfortable spot, but not so comfortable that you miss the late sessions
Stock up on snacks & energy boosters to keep you fresh and alert
Note-taking equipment - electronics fully charged or a bagful of pens and paper. Write down your learnings & key insights
Use your step counter - get moving in the breaks!
Book your calendar out and turn on your out of office so that everyone knows you're busy learning
Engage with speakers, colleagues and HubSpot community members on social media - don't forget the hashtag #INBOUND21
Whatever your session strategy, remember to have fun, learn and enjoy the event! Here are some of our top insights from last year's INBOUND20.
Keep up to date with the latest INBOUND21 news and our key insights and takeaways from this year's event, subscribe to our newsletter.