HubSpot's annual inbound conference was held online last week and we're so excited to let you in on some of the very best updates straight from the HubSpot team.
HubSpot's annual inbound conference was held online last week and we're so excited to let you in on some of the very best updates straight from the HubSpot team.
HubSpot's marketing, sales, and service software are constantly getting updated with new features and add-ons that make it even more powerful and easy to use. Last week at INBOUND 2020, they announced some great updates that you'll want to have a look at.
These are my top 5 updates you should look out for:
The HubSpot Sales App received a user upgrade
Bring the power of the CRM into the mobile apps you use such as WhatsApp, LinkedIn, or slack. Get the ease of using your HubSpot sales tools in these apps by replacing your default mobile keyboard and insert information from your CRM into these apps.
Make it easier for sales reps to engage with customers and prospects using the sales tools they're used to using on their desktop. Help them save time and communicate effectively on any platform.
Simply install the latest version of the iOS or Android App to enable the keyboard.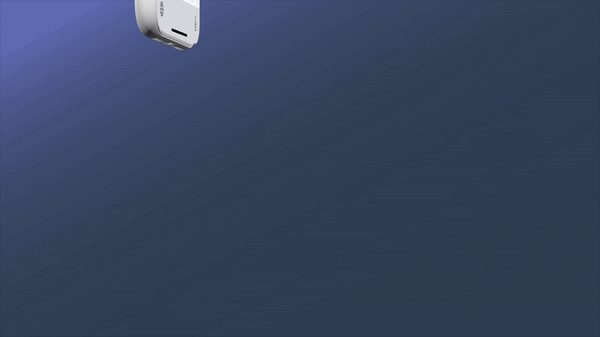 Custom objects have been added to all Enterprise accounts
Every business is unique. And for some customers, HubSpot's standard CRM objects (contacts, companies, deals, tickets, and products), simply aren't enough. With custom objects, HubSpot now gives customers the flexibility and control they need to build out their business on HubSpot exactly as it appears in the real world.
The Custom Objects can be defined using an API which sounds scary but Kyle Jepson, Senior Inbound Sales Professor shared these lessons on creating custom objects.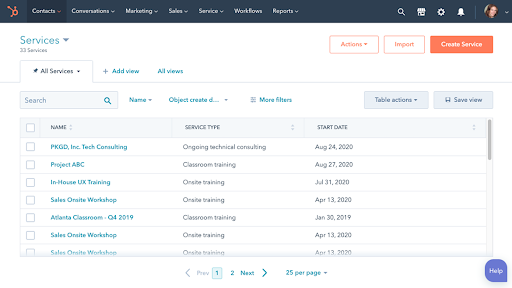 Custom objects are available on all Enterprise Hubs.
Sales Hub Enterprise went from better to best
Get an enterprise-grade CRM, AI-powered sales acceleration, connected configure-price-quote tools, and streamlined reporting all in one tool.
The addition of custom objects matches the needs of your business and your sales tools. Store data such as students, shipments, equipment, or SaaS subscriptions with the same ease as storing contact information. Use this data to easily create, manage, store, send workflows, or run reports on these objects.
Upgraded teams and permissions provide advanced granularity such as field-level permissions where administrators or managers can control who can edit specific CRM data.
HubSpot has leveraged the power of artificial intelligence to automatically scan a prospect's email signature and pull information like name or job title into your CRM - another time-saver for sales reps.
Sequences have traditionally been known as email and tasking tools but now they have been improved to include bulk enrol, sender score, a tighter integration with LinkedIn Sales Navigator, and customisation per step so reps don't need to plan their outreach multiple steps at a time.
Sales Hub Enterprise users can access all these updates and more - get in touch for a demo of these upgraded tools.
Marketing contacts: Scalable pricing for Marketing Hub
Businesses across every industry are currently navigating unprecedented levels of uncertainty. To remain agile and be ahead of the game in our ever-changing economic environment, they not only need flexibility in their software but they also need scalability in their pricing.
With HubSpot's new marketing contacts pricing model, Marketing Hub customers only pay for the contacts they market to via email or ads and get free storage of up to one million contacts they don't actively market to, such as unsubscribed and bounced contacts. And as they increase the number of contacts they want to market to, their cost-per-contact falls. This allows businesses to continue to grow their CRM database without worrying about a dramatically increased bill. Companies also have the ability to regularly modify their marketing contacts, giving them the flexibility needed to adapt to the ever-changing business climate.
Marketing Hub customers with October renewal dates will be able to opt in to the new pricing model on October 1, 2020. All Marketing Hub customers will gain access on October 21.
A powerful report builder
Now in BETA, HubSpot has upgraded the custom report builder which will help you to analyse multiple data sources across HubSpot. Using this report builder you'll gain insight with ease through data sources across Marketing, CMS, Sales, or Service Hubs as well as custom objects and integrations.
Available for all Professional and Enterprise portals.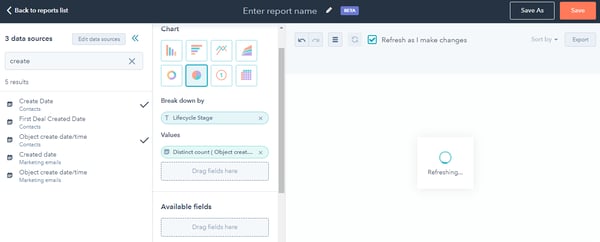 To stay up to date on all the latest HubSpot Product updates, sign up for our latest product updates webinar and we'll take you through these updates and how you can apply them to your business.